21-year-old International Supermodel, Daberechi falls into the category of Nigerian women who are making massive waves but prefer to remain silent. A quiet profile is, however, not sustainable when you make giant strides at every turn at the world stage.
According to report, Daberechi Ukoha-Kalu has an intimidating phenomenon in the international super modeling and content creation scene.
Daberechi is the daughter of Uri, the CEO and founder of Empathy Driven Women International Initiative, EDWIIN. She runs a number of notable NGOs besides EDWIIN. Uri comes from a content development and branding background creating relatable projects that have drawn public participation and empathy to the Nigerian persons living with disabilities.
Uri's young daughter, Daberechi has been spotted on the cover pages of international brands like Valentino, Versace, Burbbery, H&M, Nike, Asos, Selfridges, Cosmo SA, Elle UK & USA, Vogue, Essence France to mention a few.
In some of those magazines, besides the cover pages, editorials and entire centre pages feature her exclusively.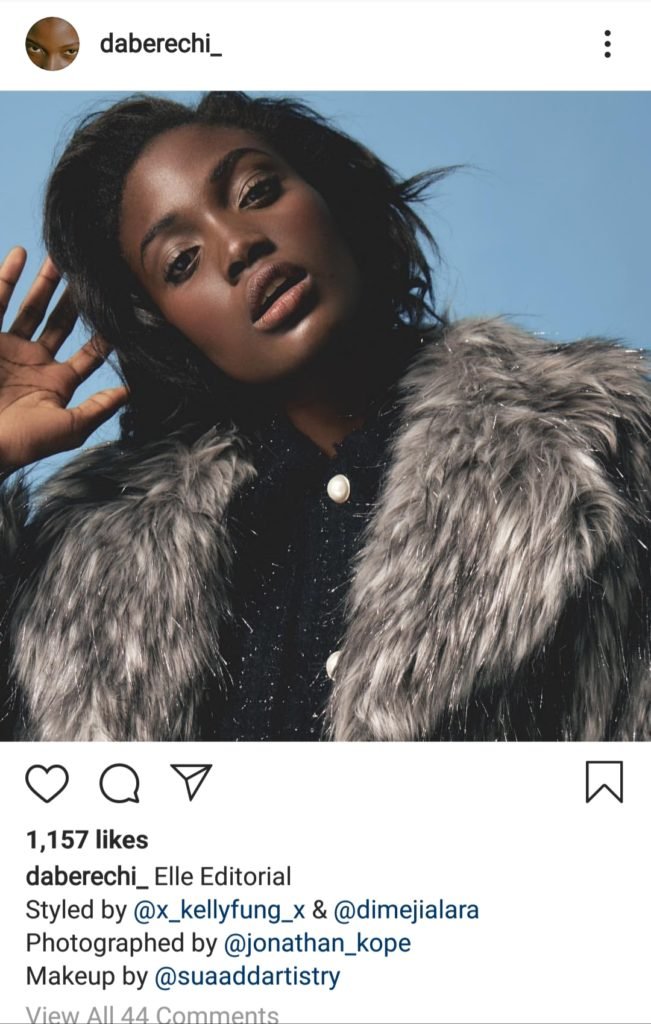 International brands display gigantic pictures of Daberechi on billboards across major highways, shopping malls, major airports, and world-class fashion fairs. She is also the face of the ebony black woman you would see at places like Selfridges, H&M etc.
Hettyosblog first spotted little Daberechi being mentored by her mother about 6 years ago. Uri instilled the corporate discipline and strong work ethics in her 2 daughters and 1 son such that anywhere they go, they each leave a lasting impression.
The public paid littled attention to Daberechi while she was being tutored by her mum until she ventured out to work with Life Foundation.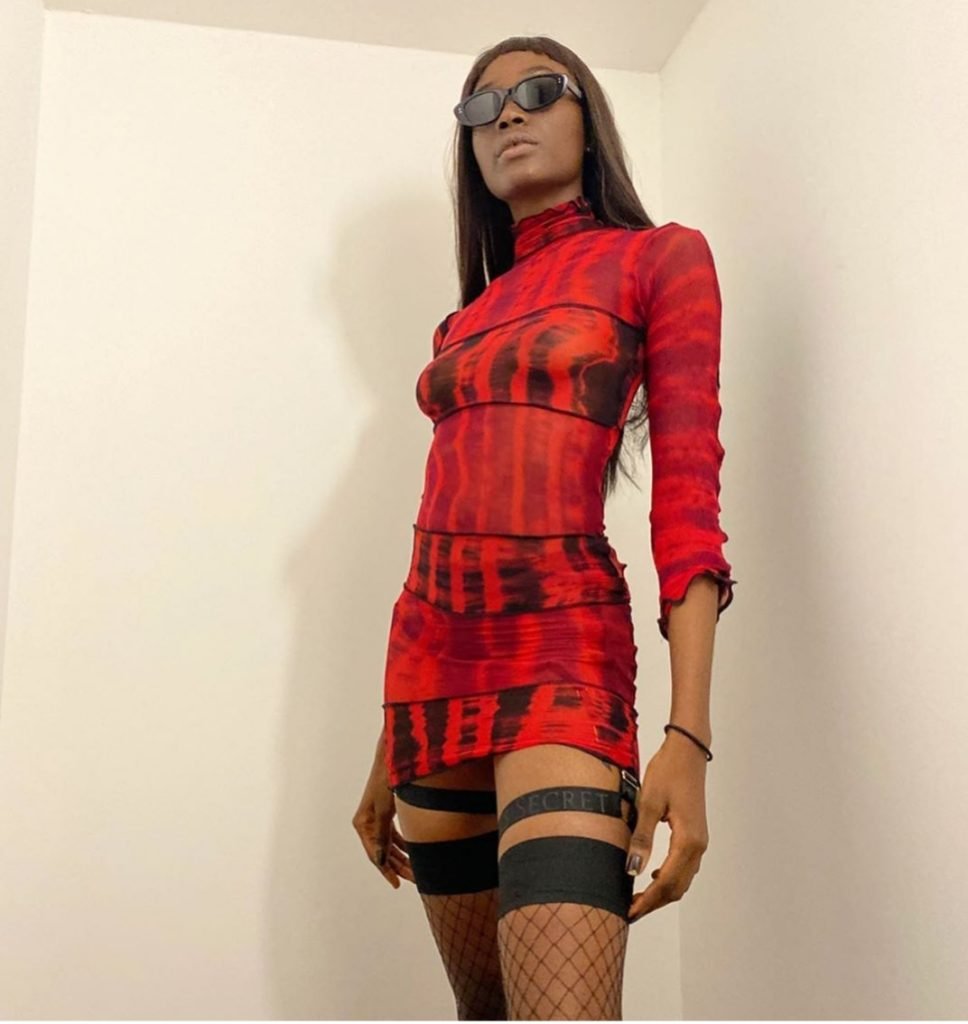 At Life Foundation, she was everything a journalist should be albeit with little or no training in the profession. One of her works at the Foundation was an interview with Elvira Solaris. A Lawyer, Solares runs an NGO with focus on the well-being of children living in slums.
Nigeria's iconic Daberechi has worked as a content developer for international award winning singer, Asa from where she ventured into modelling starting out with a few colleagues.
In 2016, Daberechi won the Model face of Africa and then signed up with IMG Models, the biggest modeling agency in the world. IMG Models is an international modelling agency with offices in New York City, Los Angeles, London, Paris, Milan, and Sydney. It is a subsidiary of the talent management company – International Management Group. Source: https://en.m.wikipedia.org/wiki/IMG_Models
21-year old Daberechi is also a software developer with amazingly, amazingly, a 4-year software skills training from Aptec, Lagos. The supermodel has held down every single software project she has worked on. Daberechi began turning down the tonnes of referrals that she gets on software development so she does not get distracted from her dizzying intercontinental trips and modelling schedules.
She built websites for international designers like Maki Oh and Wadam. She currently builds and manages content for both companies, indeed, most of Maki Oh's content is built by her.
Daberechi was the head girl of Grenville School, Ikeja, Lagos, graduated in 2014 as the school's valedictorian. She is also an author, a movie producer and loves the horror and mystery genre. She has produced and directed stage plays including a piece done by the University of Massachussettes students titled, David.
Getting details of her works has been nothing but daunting as she is a VERY private person and her family and her little circle of friends will only let out SO little considering her passion for her private space. It took weeks of following her trips, research into magazines and labels she has worked with to put our story together
Send Us News, Gist, more... to citypeopleng@gmail.com | Twitter: @CitypeopleMagz