Ogun APC guber candidate, Dapo Abiodun is presently trending. He emerged the candidate of the ruling party, APC in Ogun state and many political forces are joining together to support his bid for Ogun governorship as the next governor of Ogun State.
Dapo Abiodun is a well-grounded business man who has contributed in large measure to the growth of the economy and Nigeria as a whole. No wonder he was conferred on the award of the Member of the Order of the Niger.
He lives big and he does not hide it, though he is not a loud person. He sits atop Heyden Petroleum. He dines with the rich and lives large. This is evident in the company he is surrounded with. He has some caucus of influencial and rich friends who have always been close for many years.
In the Lagos and Ogun socialscene, there are many socialites who are playing big and make parties tick.They are billionaires; they run big conglomerates and they have whatever moneycan buy at their disposal. These set of men are Dapo Abiodun'sfriends. You usually see them in the midst of each other because  as they say, the same birds flock together.These set of big boys are a clique and they have friends in common. Theyusually attend each other's events and they are the regular faces you see atany of the groups event. Dapo Abiodun who is known to gather bigshots and pull the rich together whenever he is celebrating has done this timeswithout number.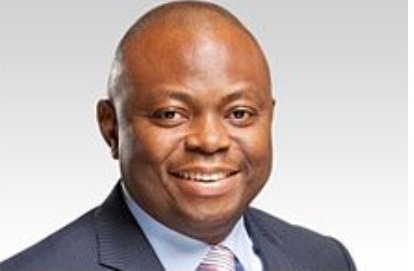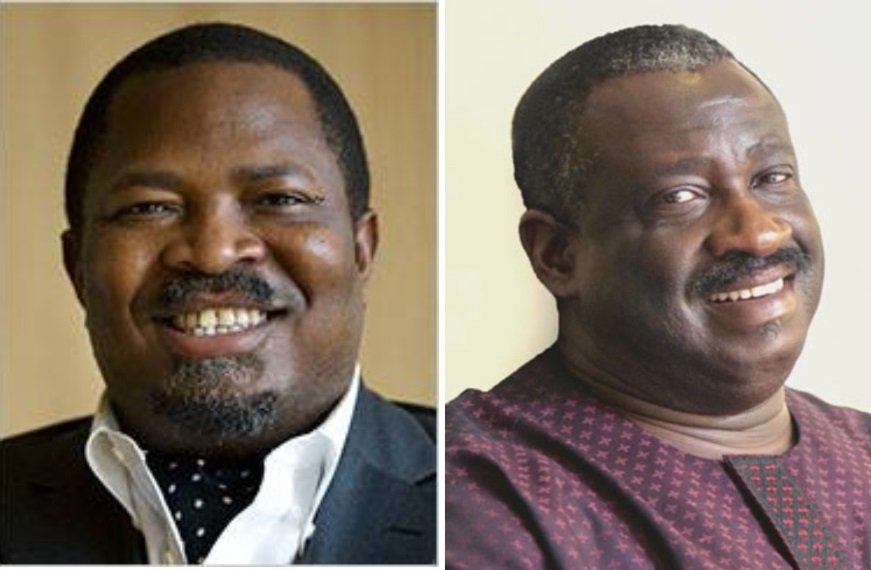 There are about 20 of his friends who are close to him and whose businesses are similar to his. They usually storm his private birthdays at his residence which is strictly for the nouveau rich. In this clique, there are some who are older than him but they usually relate well. One of such is Aliko Dangote, who has been the hot cake of any party these days, as he has been stepping out for social functions more than ever before. Aliko runs the Dangote Group which deals in cement, Salt, Sugar and all the likes. What about his very good friend, an Oil magnate, Tunde Folawiyo? The heir apparent of the Folawiyo Dynasty. He is the head of Yinka Folawiyo group, pioneer Managing Director/Chief Executive Officer of Yinka Folawiyo Petroleum Company Limited and Folawiyo Energy Ltd. Tayo Ayeni runs one of the prestigious motor companies in Nigeria, Skymit Motors. All the way from Niger Delta, Timi Alaibe's presence can't be ignored at parties, he is also one of the jolly friends of Dapo Abiodun. He is the former Managing Director, Niger Delta Development Commission (NDDC).
The former governor of Ekiti State, Ayo Fayose is also a regular face you will see with Dapo Abiodun. So also Thisday Publisher, Nduka Obaigbena. He rarely parties but when it comes to his close friends, he is always available. The founder and chairman of Globe Motors, Willie Anumudu makes this list too. The former commissioner of Delta State, Chike Ogeah is another big boy who moves together with Dapo Abiodun.
Kayode Odukoya is also one of the close friends of Dapo Abiodun. One of his closest friends, Nnamdi Okonkwo, a bankeris also not left out. Nnamdi is the Chief Executive Officer/ Managing Director of Fidelity Bank. Super billionaire, Tunde Ayeni is also Dapo's friend. Dr Tunde Ayeni (CON) is the Chairman, Ibadan Electricity Distribution Company and Vice Chairman of ntel.
Sifax Boss, TaiwoAfolabi who also plays big in the oil and gas business is on this list.Lagos businessman, Funsho Lawal, OON  runs Sogenal Oil and Gas. Heis one of the very good friends of Dapo who does the samebusiness. He also serves as the Chief Executive Officer of CharterhouseGroup.
Gbenga Shokefun is also close to Dapo Abiodun; he is the CEO of Fortune Engineering and Energy Services.
On this list is Magnus de Souza, Stephen Kola Balogun, the Chagoury brothers, Gilbert and Ronald, former minister, Demola Seriki and Rotimi Amaechi, the Minister for Transport.
Whenever Dapo Abiodun celebrates, the rich gather. Dapo owns a Rolls–Royce which he keeps and uses in his London home.The Chairman of Corporate Affairs Commission, was recently conferred with a honourary doctorate degree in Finance by the Ekiti State University, Ado Ekiti during the 23rd convocation ceremony of the university. Ikoyi residence, on Temple Road (Ikoyi, Lagos) has been a Mecca of sort since he was declared the APC guber candidate for 2019.
Who is Dapo Abiodun? What is his past like? We can tell you. He is a native of Iperu-Remo in Ogun State and belongs to a royal family. Born to Dr Emmanuel and Mrs Victoria Abiodun from Iperu-Remo, in Ogun East senatorial district on May 29, 1960. He is the father of late Olugbenga Abiodun aka DJ Olu, a close friend of the Nigerian Music Star, Davido. He studied civil engineering at the then University of Ife (now, Obafemi Awolowo University), Ife, Osun state and subsequently, Accounting at Kennesaw State University, Atlanta Georgia, United States of America (USA). He holds a Honours and Doctorate Degree in Finance from Ekiti State University and another in Business Administration from Adeleke University, Ede, Osun state. He is the Managing Director/CEO of Heyden Petroleum Ltd, (HPL), one of the largest indigenous players in the downstream, midstream, and upstream oil and gas industry in Nigeria.
He is also reportedly the founder of First Power Limited, among others. Abiodun was elected a senator of the Federal Republic of Nigeria on the platform of the defunct United Nigeria Congress Party (UNCP), at a younger age of 33 in 1993.He has served as a member of various presidential committees and organisations, including the Presidential Think–Tank in 2001, and he was appointed Chairman, Oil and Gas Committee, Ogun State in 2009 and Chairman, Depot and Petroleum Product Marketers Association of Nigeria (DAPPMAN) in 2012 and also appointed chairman, Corporate Affairs Commission (CAC) in 2018.
Dapo is a grassroot man who possesses many qualities and he's more concerned with government making meaningful change in lives of the people.
–TAYO FAJORIN OYEDIJI
(08111811219)
Send Us News, Gist, more... to citypeopleng@gmail.com | Twitter: @CitypeopleMagz