A family in Africa is incomplete if couples are yet to raise children. Mostly, women go through emotional pains, physical abuse and all sorts of stigmatisation if they are unable to bear children after marriage. Pressure often mounts on the new couple immediately after wedding and this always has a side effect on the overall existence of such a family. Such was the compelling story of Mr Alfred and his wife, Mrs. Alice Shoyemi.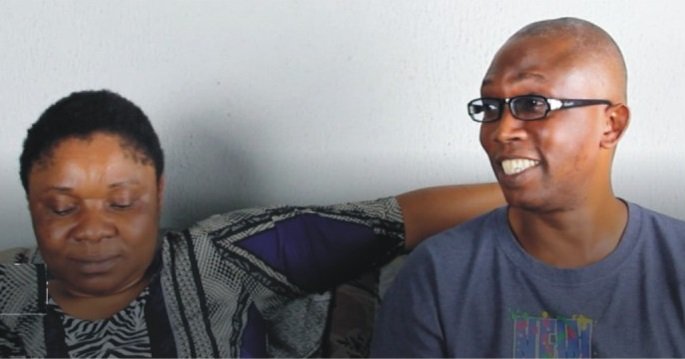 MEET THE SHOYEMIS
Mr and Mrs Shoyemi got married in June 2008, and since then they had been trying to have babies, but all to no avail. According to them, they had tried all their best and every means to get a child was not just working for them. In his words, Shoyemi, who expressed his disappointment after several attempts to make babies had failed, said "naturally, we thought immediately after we got married we should be able to conceive naturally, but the thing started to linger on until it became something else. We have prayed, fasted, and seen several gynecologists, several hospitals including military hospitals, but all to no avail.
"It got to a level where we were about resigning to fate; I particularly thought, let us resign to fate, while many people gave up on us probably because of our age. They advised us to adopt children and start training instead of trying to have our biological children,  but we are good to believe and we still believed that God could do something.
FERTILITY TREATMENT SUPPORT FOUNDATION
The Fertility Treatment Support Foundation (FTSF), which was formerly known as EART Foundation was established in 2008 as a result of the increasing prevalence of infertility in our society today. The affordability of the treatment a major concern for the fertility-challenged couples and to keep the dreams of the fertility-challenged couples alive, Fertility Treatment Support Foundation (FTSF) was born.
The foundation, over the years, has provided free fertility screening and treatment to over 126 less privileged couples as its contribution to helping them realise their dreams. The foundation also provides educative and enlightenment programmes for to the public and the medical professionals.
HOW THE COUPLE HEARD ABOUT FTSF AID
Mrs. Shoyemi, on her quest to finding a lasting solution to her condition often browsed the internet for information and fortunately for her, she got to know about the foundation via Facebook.
"It got to a time I was on Facebook and I saw something that Ali Baba (a popular comedian) shared in January 2017. My husband wasn't around and I didn't wait for him, I just enrolled. The post said send a three minute video talking about your infertility journey.
The said video was posted by FTSF and shared by Ali Baba and also played during his January 1st concert. According to Mrs. Shoyemi, her husband discouraged her because he believed that there were too many people who would have enrolled.
After about 6 months, she got a call from FTSF and was tested and was placed on an estereoscopy test twice after which she was placed on medication.
FINAL IVF RESULT
The FTSF spokesman, Mr Onuorah Molokwu, while speaking with journalists in Lagos on the process of qualification for the free fertility screen and IVF said "every year, FTSF calls entries from couples, who would love to do IVF, but may not have the resources." Moving on, he said a compelling story sent as video or text to the foundation website is all that is required to qualify; after which selected judges from the larger society determine whose story is more compelling and select ten out of several entries for further screening and free fertility treatment for two or three most successful patients.
After several considerations the Shoyemis and four other couples were placed on In vitro fertilisation (IVF) , a process of fertilisation where an egg is combined with sperm outside the body, in vitro ("in glass"). Out of the 5 couples placed on IVF, three were successful, but one out of the three miscarried the pregnancy. While Mrs. Shoyemi had been delivered of a bouncing baby girl, the other woman whose name is not mentioned, is at the moment is in her third trimester.
Mr. Onuorah further reiterated that Mr and Mrs. Shoyemi's baby is the first live birth through IVF that the foundation has had. He said there was a family that had the pregnancy in 2015, but lost it.

NORDICA FACILITY CENTRE OFFERS TECHNICAL SUPPORT TO FTSF
Answering questions on the role of Nordica Facility Centre, Mr. Onuorah revealed that the centre serves as a technical assistant to the foundation. "Nordica Facility Centre does all tests and medical treatment for FSTF without accepting a dime," he said. He further reiterated that the maintenance of the pregnancies are not necessarily done by Nordica. The patients are allowed to attend their usual antenatal clinics after conception has been ascertained so neither FTSF nor Nordica Fertility Centre has control over the pregnancies.
HOW FTSF RAISES FUND
Mr. Onuorah, while answering newsmen on how FTSF raises funds, emphasized that the foundation at the moment is self-sponsored, but is open to philanthropic assistance from well-meaning Nigerians, corporate organisations, and even government agencies who believe in supporting less privileged infertile Nigerian couples to make babies.
Send Us News, Gist, more... to citypeopleng@gmail.com | Twitter: @CitypeopleMagz