On Monday 4th of December 2017, the Lagos State Ministry of Youth and Social Development (MYSD) held a  One Day Town Hall Meeting on Better Parenting at the Adeyemi Bero Auditorium, Alausa Ikeja, Lagos. The event started at 9.00 am with the opening prayer, followed by a welcome address by Mrs. Falugba, Director Human Resources and Admin, the representative of the Permanent Secretary of MYSD, Mr. Hakeem Muri-Okunola.
Then came the goodwill message by Ogun  State Association of Orphans and Vulnerable Children of Nigeria's Coordinator, Dammylola Shodiya. While giving his goodwill message he commended MYSD and Lagos State Government for being the first to reproduce the Parenting Guide in Nigeria and for distributing it to the over 400 participants and having more copies for other interested people who want to read and cascade.
The event proceeded with the keynote address by the ever delectable Hon. Commissioner MysD, Pharm. (Mrs.) Uzamat Akinbile-Yussuf who tasked Lagosians on Better Parenting. "It is our expectation that you encourage family, friends, teachers, members of your faith organisation to learn that Better Parenting is everyones business" Mrs. Uzamat said.
The event which focused on Better Parenting within the society, proceeded with the "Why Are We Here" message by Director of Child Development, Mrs. Odukoya Then a lecture on Setting the Pace by Lagos State Desk Officer on Better Parenting, Lota Abosede Balogun.
It featured, various activities ranging from shot video, open discussion, question session, lectures on understanding children, call to action, and Vote of thanks by Mr. Clement Akinwande and Lola Abosede Balogun respectively. The organisers of the event, Ministery of Youth and Social Development charged parents on parenting responsibilities, Culture and Social Roles, Parenting Styles, Good Discipline, good Role Modelling, Better Monitoring and many among others.
The Hon. Commissioner Ministry of Youth and Social Development Pharm (Mrs.) Uzamat Akinbile-Yussuf explained that Parenting is an important aspect of societal growth and development but has been taken for granted over time. It is important to note that it takes more than "love to raise a child 'well. Most parents and guardians see parenting as a natural occurrence and just live by the day bringing children up to the best of their knowledge, ability and a mentality of "that's the way I was raised", most times abusing I them seriously, causing permanent emotional and physical damage".
"Parenting is tasking, and each child is unique in his or her own way however developing good parenting skills will save the society from so many ills. It is important to note that every form of societal decadence begins from the values imparted in children from their homes, which is a primary function of parenting. A stronger bond with your child will lead to the child being an independent and emotionally stable adult, equipped with life skills to face real time and real life challenges".
"This Town Hall meeting is intended to bring about a behavioural change in the way we handle these precious jewels bestowed in our care by God. As parents, teachers, caregivers, everyone coming in contact with children and having parental responsibility over them, it becomes very necessary that we develop the proper understanding, attitudes and skills to manage children over various developmental stages. We also encourage you to share your new knowledge and experience with as many people as possible in your communities".
"Fortunately a systematic and structured guide for Better Parenting was adapted for Nigeria in September 2016, from the Ethiopian Yekokeb Berhan Programme for Highly Vulnerable Children (HVC), developed by Coordinating Comprehensive Care for Children (4 children), our implementing partners in conjunction with parents, guardians, volunteers and staff, who pioneered it with 500,000 highly vulnerable children and. their families. A Community Discussion Guide which is intended to facilitate guided discussions and learning was also adapted. The guide covers 25 topics, grouped into six parts, which include, understanding parenting, understanding children, communication and setting limits, discipline and supervision, being a good example to children and additional issues for family well-being".
"To this end the Lagos State Ministry of Youth and Social Development has left no stone unturned in ensuring that it adopts the guide and has produced several copies as reference for you. We have in our plans to carry out training of trainers on better parenting quarterly from next year. We are convinced that this will go a long way to change the present situation.
The Permanent Secretary, Ministry of Youth and Social Development, Lagos State Hakeem Muri – Okunola who was represented at the event explained that the Town Hall Meeting on Better  Parenting is aimed at "changing our attitudes towards parenting. We will be learning new ways that are structured, have been tested in several communities and been statistically shown to yield results. We are all exposed to children daily and raise them too. Many of the things we do to these children even in love end up being abusive. We also over indulge them and do not seem to know when we should say 'NO' which is a very critical word in parenting and most times we use it, it comes in form of deprivation or denial which could be abusive too."
"I would like to add that parenting starts not even from conception but from the time we decide to bring that child to the world, the planning around our emotional and financial resources to raise the child. We agree that at times we do not plan it, but pregnancies could come up from carelessness, failure of contraceptive methods, or even extreme situations like rape, however I will always make a case that pregnancy once it occurs should never be treated as a mistake, but should be accepted as much as possible and all necessary and available resources be put in place to ensure a hitch free carriage, as many of these issues occur as a result of poor pre-natal/ ante natal care.
Parenting however does not have to do with only a biological relationship, a care giver, teacher, neighbor, household head even in child headed households and indeed anybody coming in contact with a child could parent as 'PARENTING IS EVERYBODY'S RESPONSIBILTY'. It takes the whole community to raise a child and we should try as much as possible to be our brother's keeper and notice when any child should be given extra care or protection. This is necessary as you could become the next target of that your neighbor's child you watched become an armed robber".
"We have gone through the 25 structured steps provided by the parental guide and believe that if followed systematically will reduce societal ills and improve parenting skills till the child matures into an independent and emotionally stable adult that will even be a good parent to his parents later in life. It is our expectation that you will help pass the message to your family, friends, teachers, members of your faith organizations and others on your learning from this guide".
"We look forward to a socially protected Lagos that we can all be proud of, a Lagos where every child is planned and cared for: Your Lagos, our Lagos.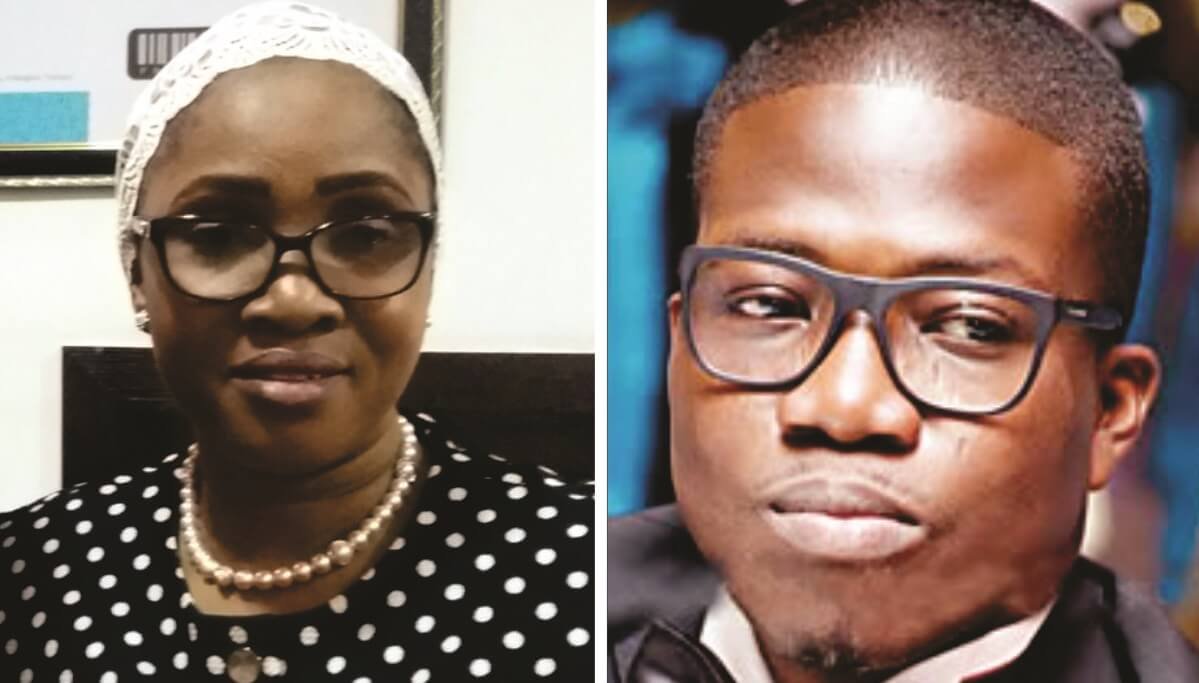 He added that families are the smallest as well as the strongest in the society where children were orientated and integrated into the society. Reports indicate that Parents are the abuser and aggressors of their own children. This is alarming. So in other to reduce this grim statistics, it is pertinent to educate families and communities about the importance of creating safe and healthy environment for children. The program is made to show parents and caregivers basic parenting skills and explains how children's developmental stages influence their behavior as well as show parents how to deal with their own and their child's anger, how to use positive discipline strategies and how to reduce the influence of media violence on their children".
"The family is a place to build parenting skills that help parents to discipline kids from toddlers to teens, as well as to encourage them to feel positive about themselves so as to become the winners they were meant to be. Lots of practical solutions for parents as well as tips for improving communication, building positive relationships and other useful parenting skills are part of what we are going to benefit from this town hall meeting today. The goal of parenting is to teach kids to develop self-discipline. When parents learn and apply the effective use of parenting techniques they will find out that some practices of yelling, spanking and screaming will disappear and a positive relationship is established".
"It is in this regards, the Lagos State Government is bringing up this laudable initiative (Better Parenting) to facilitate discussions and learning where we can all benefit from each other's experience and advise as much as possible".
– ADEOLA FAGBIYE
Send Us News, Gist, more... to citypeopleng@gmail.com | Twitter: @CitypeopleMagz