Are you a Model or are you fascinated by the world of models? Lets us talk about Modelling in this article. If you accuse me of been bias, I will plead guilty, because I have been a model for very many years and I have seen the industry evolve over the last 2 decades or so.
Just as fashion has undergone drastic changes throughout the years,the models who help bring the designs of life have evolved as well.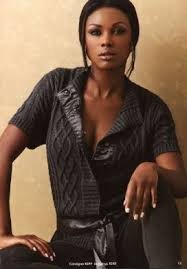 In the past,models were often a major factor in establishing society's standards of beauty.Now as beauty standards become more inclusive,they are shaping the types of models we see making their way down the runway. Female bodies have changed in many years.(ITS CRAZY!)
I mean when I started modeling in 2004 back in Zimbabwe before moving to South Africa, representing my country in the Nokia Face Of Africa 2005,were I became a first runner up in the Top 5.
I remember modeling was more about a unique interesting individualistic look.I remember my journey through the Face Of Africa I was what they called a big born model then,I was not like the others in terms of my body shape although I had the looks.It was a great challenge having to work towards getting the body they required. I remember going on diets at times starving myself many times in order to keep my figure to a zero size. Keeping a certain body required a lot of discipline in terms of the kind of food to eat and the exercising.
You didn't need to be perfect or conventionally pretty or have a shape. But when I realized my difference from the others I gained more confidence,because of the kind of jobs I was now getting after the Face Of Africa.Jobs like Swim Suit shoot, Campaigns and Commercials. But before then I kept being told big but I guess I was big for the runway.Because in the end it turn out perfect for me,having to appear in big magazines and on covers,like the Sports Illustration Magazine,Shape Magazine,True-love magazine and also Soccer Babes.
I am a Zimbabwean from Mashonaland and ethnically ambiguous, who grew up in the ghetto town of Dzivaresekwa,who knew nothing about diets or modelling.It's interesting-I saw myself as normal.You know the average Size 8 to 10 and I have always been comfortable at my Size 8. Back home they used to call me names or make fun of me,because of my height and my slim body.Some called me names like Somalia and some called me Mogadishu.So getting to SA where modelling is very professional I thought I was a perfect model body size.But I grew in the industry and loved everything about about modelling.
Now we have what we call Plus-size Models doing well in the industry,And well considered for their natural curves and beauty.(Full Figure Models).While plus-sized models have been gaining recognition in recent years,they still face criticism and backlash from people both in and out of the industry. But what we don't know is that they also work hard on maintaining their figure.
In 2017, New York Fashion Week Collections had the most Plus-size models on the runway ever.I counted appearances by supers such as Ashely Graham,Lskra Lawrence and even Instagram Star Minahill Mahmood (better known as @bae.doe).The total? A whopping 27 of Plus-size models took part. So here's to hoping that size inclusivity at Fashion Week keeps growing. We should celebrate all the models and designs that pushed and still pushing for change.
Girls today are confident ,and they know what they want.I love advising my young up coming model always.To never starve themselves, discipline and hard work is important.You can eat what ever you want but healthy food only and lots of excising is good for you,it helps in maintaining that beautiful figure.Hopefully,the industry continues to change.
By Greatmore Chatya
Send Us News, Gist, more... to citypeopleng@gmail.com | Twitter: @CitypeopleMagz