Lagelu Grammar School, Ibadan is one of the best secondary schools in Nigeria. Like his motto connotes, 'Semper Optimum' (Always The Best). The school, situated on an expanse land of about 25 acres, at Oremeji Agugu area of Ibadan, the capital city of Oyo State, was founded by the defunct Ibadan District Council on January 27, 1958. It is an all boys school.
Interestingly, the school didn't only start with just 33 pioneer students, the physical infrastructural development, as it were, was said to have been achieved with an initial take-off grant of 18,000 pounds back then.
But for the commitment and dedication of the likes of Chief Ayo Labiyi, the pioneer Principal and Mr. Roland Olaifa, pioneer teacher, the rose to be reputable citadel of learning, where talents are groomed and nurtured.
Today, the school has grown to become one of the reputable schools around. Though the school, since it came on board over 60 years ago, has produced well over 30,000 students but there are some of them who are very prominent. It has produced high number of prominent men who have dominated and still dominating various fields of endeavours like Education, Law, Medicine, Engineering, the Arts, Politics, Insurance, Broadcast and what have you.
It is a school with a powerful Old Boys network that cuts across various generations. The school has a strong body which unite them all, to keep in touch with their alma mata called Lagelu Grammar School Old Boys Association (LAGSOBA).
The Association, formed in 1968 by late Alhaji Olawoore Adeniji, a second set of the school and the pioneer President of LAGSOBA, alongside other prominent old students, was established with a strong vision to create a unique forum for the convention of all old boys who graduated from Lagelu Grammar School, to have a common front in discussing the progress and development of their alma mata as well as an interaction point to propel the well being and socio-economic progress of its members.
Let's tell you about some of the prominent old boys of Lagelu Grammar School. The list includes Late Alhaji Olawoore Adeniji, who worked and retired as Deputy Accountant General with Oyo State Government; late business mogul and former Aare Musulumi of Yoruba land, Alhaji Abdulazeez Alao (Arisekola); late former Governor of Oyo State, Senator Abiola Ajimobi.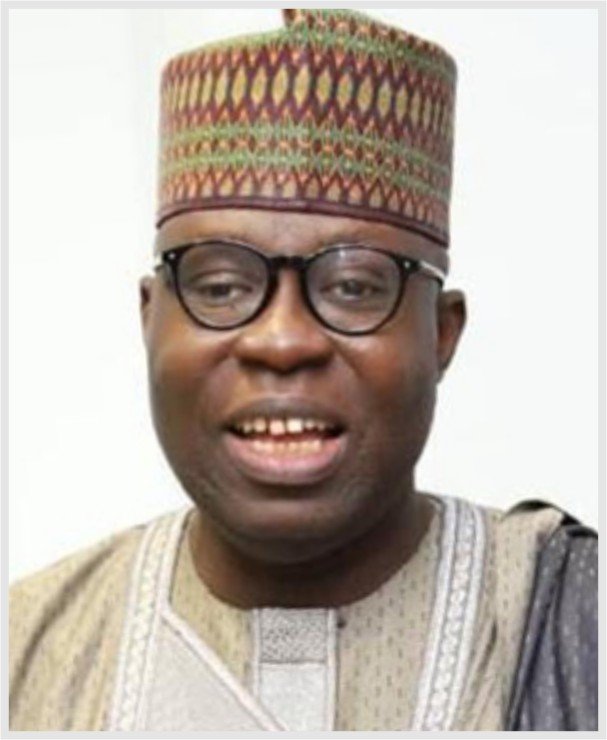 Did you know that Chief Bayo Adelabu (Penkelemesi) is also a product of Lagelu Grammar School? The Oyo APC guber candidate in 2019 and former Deputy Governor of the Central Bank of Nigeria is Chairman, Lagelu Grammar School Governing Board. So also are the likes of the popular politician and the former Senator who represented Oyo South in the Senate, Chief Soji Akanbi; two former SSG to Oyo State Government, Alhaji Akin Olajide and Alhaji Olalekan Alli; Dr. Kayode Afolabi, former Commissioner for Health in Oyo State and Mr. Toye Arulogun, former Commissioner for Information & Culture, under Ajimobi.
We also have the National President of Lagelu Grammar School Old Boys Association (LAGSOBA), Hon. Justice Adeniyi Adegbola; former National President of the Association, Prof. Femi Omisore.; Dr. Sikiru Odediran, a renowned pharmacist based in America, who is also the Diasporal Chairman of Lagelu Grammar School Old Boys Association and close ally of former CBN Governor and deposed Emir of Kano, Muhammadu Sanusi II. Odediran is one of the richest Yorubas living in US with pharmaceutical stores scattered all over the place.
We must not also forget Prof. Olusegun Odunola, a Professor of Chemistry at Ladoke Akintola University of Technology, Ogbomoso; past President of LAGSOBA, Dr. Harry Ladapo; Dr. Bayo Windapo; Dr. Duro Ogunesan; former member of Lagos State House of Assembly, late Hon. Tunde Braimoh; Kolawole Amole; Godwin Okorie; Toba Fabiyi; Bola Adeyemi; Alhaji Kola Animashaun; Chief Oyepeju Oyegbade and Chief Makinde Akinlemibola.
You may not also know that Pastor Taiwo Otegbeye, a frontline politician and former Commissioner for Information and Orientation in Oyo State; Alhaji Kola Adebayo, a 1966 set and former Athletic Prefect of the school; Mr. Awogbindin Ibitola; Colonel Bola Ogunsanwo (rtd); Otunba Olawale Oke Olagunju; Pastor Joshua Adebayo who is the Auditor of LAGSOBA; Dr. Tope Afolabi, Chief Whip of the association; Barr. Akinsola Ige; former National Assistant Social Secretary of LAGSOBA and Mr. Ibukun Oguniran, 1987 set Secretary all attended Lagelu Grammar School.
Have we mentioned the current Chairman, Nigeria Union of Journalists, Oyo State Council, Comrade Ademola Babalola? Demola Babalola attended Lagelu Grammar School too. So also are Wole Arisekola, a 1981 set of the school, media practitioner and successful businessman, who runs streetjournalonline and handful of other businesses which cut across Oil & Gas, Property and Broadcast.
The publisher of Parrot Xtra Magazine and former Assistant Press Secretary to late Ex-Gov Lam Adesina, Mr. Yinka Agboola; Mr. Oladele Moses; Comrade Wale Adeoye, the National General Secretary of LAGSOBA and a media guru; Mr. Tony Aletor, Chairman Planning Committee of Lagelu Grammar School 60th anniversary celebration; Dr. Duro Ogunesan, 2nd National Vice President of LAGSOBA; Mr. Yemi Badru, National Assitant Secretary of LAGSOBA; Steve Akadiri, Financial Secretary of LAGSOBA; Engr. Lukman Olateju who is the Treasurer of the old boys association; Mr. Kayode Olunloyo Welfare Officer; Engr. Ademola Junaid, old boys association's Social Secretary and the multi-talented popular sports presenter, Olawale Hamzat, are all old boys of the school.
We also have the likes of Prof. Bolaji Owasanoye; Pastor Joshua Adebayo, National Auditor of LAGSOBA; Dr. Tope Afolabi, Chief Whip; Barr. Akinsola Ige, former National Assistant Secretary of LAGSOBA; Loye Adeniran, former National Social Secretary of LAGSOBA; LAGSOBA 1977/1982 set Chairman, Mr. Sunday Amoo; Mr. Ibukun Ogunniran, 1987 set Secretary; Mr. Yinka Oyinlola, Chairman, 1981 set; James Bankole Oyewole, National Assistant PRO of LAGSOBA; Alhaji Azeez Bello; Alhaji Akin Olajide; Prof. Olusegun Odunola; Mr. Tunde Aderohunmu; Barr. Oluwole Adeosun; Alhaji Lawoore Adeniji and Alhaji Ganiyu Iyaniwura.
They are all indeed the pride and heritage of Lagelu Grammar School, Ibadan. Who have not only carved a niche for themselves in their chosing fileds, but also making positive impacts in the society and at the same time contributing immesenly to the development of their alma mater.
-Dare Adeniran
With additional information from the school's website
Send Us News, Gist, more... to citypeopleng@gmail.com | Twitter: @CitypeopleMagz