…Of Top Movie Producers On NETFLIX
Since Netflix's official expansion into Nigeria's film industry in 2020, this American subscription streaming service and production company has dominated Nigeria's relatively new video on demand market. It has become one of the world's leading online entertainment platforms with millions of subscribers in more than 190 countries.
Netflix first launched its streaming services in Nigeria in 2016 when it expanded into 130 countries. "Fifty", a film directed by the late Biyi Bandele from the Ebony Life Studio was one of the first Nigerian films streamed on the platform. A few years later in 2020, Netflix Naija was born when the streaming company set up an office in Nigeria, acquired Genevieve Nnaji's 2018 film 'Lion Heart' and also began commissioning its own original projects.
With this, Nigerian film makers have access to a global platform. Also, Nigerians in the Diaspora will have access to content from home. They also set up standards for the movies they want, thereby raising the bar of movie production in Nigeria. It is also a known fact that, as a Producer, if you want your movie on Netflix, you need to meet certain standards and conditions. From the equipment to storyline, quality of actors, location, costume, your audio, subtitles and other components of the film, must be topnotch.
This no doubt raises the standard of production among movie makers, most especially, the ones that desire to put their movies on Netflix. Also, some film makers now see putting their films on the platform as status symbols. With many producers still struggling to meet the standards and conditions of Netflix, there are two big movie producers whom the platform has been acquiring lots of movies from. Netflix even goes as far as partnering with these producers on certain movie projects due to the quality and standard of movies they produce. Netflix has streamed Kunle Afolayan's movies such as Anikulapo, Swallow, A Naija Christmas, Mokalik, Phone Swap, Citation, October 1, the CEO, The Figurine, The Bridge on the platform.
Kunle Afolayan, the founder and CEO of Kunle Afolayan Production Television Academy (KAPTV) and the Golden Effects Pictures is a force in the movie industry. He has been able to reach far and wide due to his talents and skills. Most of his movies are often rated highest grossing films of the year and as a movie producer, he has the highest number of movies on Netflix.
What really stands Kunle Afolayan out from other film makers? One thing you can't take from the film maker, is the fact, that he doesn't associate himself with Junk. He is rated as one of the most intelligent movie makers in Nigeria. He gives details to everything in all his movies. From characters, to location, to costumes, casts and crew and equipments. Take for example, how he reportedly acquired a 40-acre land to produce the movie, "Anikulapo", just to get the right location for the movie!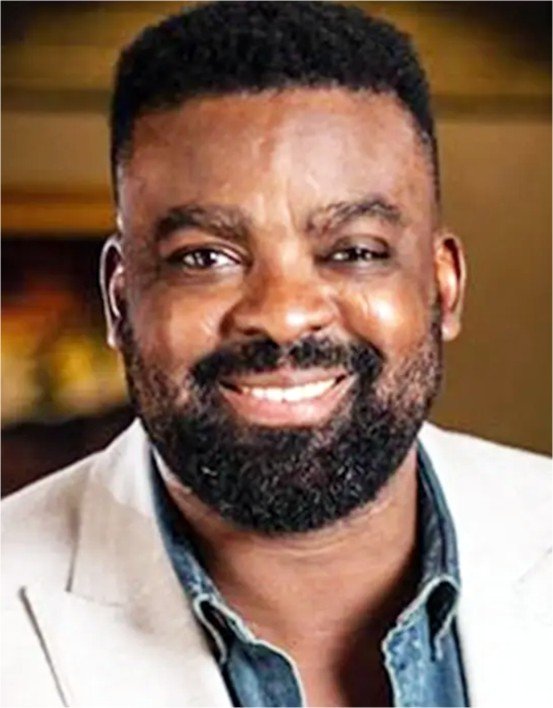 As a film maker, Kunle Afolayan occupie a prominent place in New Nollywood. "New Nollywood" is a phrase used to describe a recent strategy by some Nigerian film makers to make films with higher budgets to screen them in Cinemas both in Nigeria and abroad and also to enter them in international film festivals. He always goes for the best of everything, no matter what it will cost him.
Same applies to the delectable CEO, Ebony Films Place, Mo Abudu. She is also another exceptional film maker in the industry, who will not settle for less, to achieve her aims and objectives. Her movies such as Olofure, Chief Daddy, Blood Sisters, Elesin Oba are all streaming on Netflix.
Host of her own TV talk show, Moments With Mo, moved into the film industry in 2014 through expanding her Ebony Life banner. So far, the company has been behind top Nollywood films of all time. With award -winning movies grossing millions at the Box Office. She also signed a ground-breaking deal with Netflix, making it the first African production company to have a multi-title deal with the streaming giant.
Send Us News, Gist, more... to citypeopleng@gmail.com | Twitter: @CitypeopleMagz