MARSHAL WOBURN
This is another one of the audio makers that has jumped into the smart speaker market . Marshall Woburn is known to feature some of the largest smart speakers in the market. They also have the smaller variants. Marshal Woburn smart speakers are powered by Google voice assistant. If you love your speakers large and powerful, you might also like large smart speakers. So, check out Marshal Woburn smart speakers
Whoever knew that gadgets called smart speakers would be the centre of home integration and automation in the 21st century ?
Well, we have known that for almost 7 years now, thanks ro Amazon that first dabbled into the market.
Here are the best smart speakers in the market today.
AMAZON ECHO
E-Commerce giants, Amazon took the bull by the horn to launch the first set of smart speakers into the market, simply known as Amazon Echo in 2015. It was as revolutionary as they come. The commercial was like something out of some science fiction movie. But it was real. The rest as they say, is history.
It was the very first introduction of artificial intelligence into the mass market. The run away success of the Amazon echo became an impetus for Google to speed up its Google Home product and introduce it into the market in the second half of 2016. Although Amazon started the development of then futuristic gadget in 2011, it was in 2014 that it released the products to only invitees . It hit the mass market in 2015. Other variants like the smallish Echo Dot, Echo Tap, Echo Look and Echo Show followed suit. There has since been several generations and iterations of the product, which has improved significantly in voice recognition and aesthetics. The Amazon Echo powered by artificial intelligence operating system known as Alexa, which is also one of its wakewords, remains the most popular home integration hub in the market today.
GOOGLE HOME (NEST)
As soon as search engine engine giants, google were convinced about a market for smart speakers as a result of the remarkable reception of the Amazon Echo, it set machinery in motion to introduce the Google Home brand of smart speakers. Google was convinced that it was in a position to outmaneuver Amazon in a competition of smart speakers , given of its advantage of an outsized data bank as the world's number one search engine . Expectedly, the Google home made an instant splash in the market because of superior voice recognition of its voice assistant.
Today, Google smart speakers still boast of the best voice recognition in the market. Google Home was briefly marketed as Google Nest after Google acquired the Nest brand but has since returned to its original Google Home marketing name. Variants include Google Home mini. Google and Amazon have the largest share of the smart home market.
APPLE HOMEPOD
As smart speakers became the integration hub of modern home technology and artificial intelligence, it became obvious that Apple would want to play a part in the mass market.
As it has always been when it comes to all things Apple, it started with a rumour, then Apple announced that it was indeed working on a smart speaker.
Apple went ahead to release its own smart speaker, Apple Homepod into the market in 2018, two years after Google first released its Google Home and 3 years after the mass market release of the Amazon Echo. Apple HomePod is powered by Apple's proprietary voice assistant, Siri. Hence, it uses "hey siri" as its wakeword. However as all things Apple, the HomePod was criticized for being too expensive and lacks third party support like other smart speakers. But also like all things Apple, the HomePod has more superior sound quality than not just other smart speakers, but speakers at its size. The HomePod Mini which is smaller and less expensive has since been introduced to replace the Original HomePod. If you love quality products and you are not afraid of the expensive Apple proprietary ecosystem, this one is for you.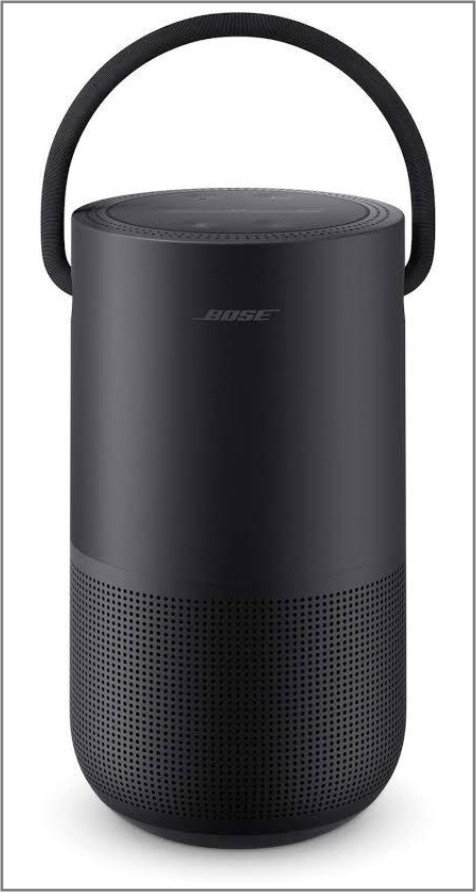 SONOS ONE
If technology giants known for other products have suddenly gone into speaker production because of new generation technology like artificial intelligence and home automation, whatever happened to legacy speaker manufacturers?
It was for this reason Sonos secretly worked on a smart speaker which it announced and released only 3 weeks later in October 2017.
Sonos used the advantage of being a leading legacy home audio manufacturer to beef up its product. Hence, it has some of the best sounding smart speakers in the market.
However, the voice assistant of the speaker is powered by both Google assistant and Amazon Alexa. The selling point of Sonos One is its hardware quality. Meanwhile, Sonos has since released other variants of its smart speakers. Sonos is hailed for both aesthetics and sound quality of its speakers.
BOSE HOME SPEAKER
Another leading home audio manufacturer which decided to naturally jump into the smart speaker market is Bose when it introduced the Bose Home Speaker 500 and Bose Sound Bar 700 in 2017. The smart speakers were originally powered by Amazon Alexa voice assistant. Today, Google voice assistant is also available on Bose Smart speakers.
If you are used to the quality of Bose products or you are already within the ecosystem system and need a smart speaker, it wouldn't hurt to check out their products.
Send Us News, Gist, more... to citypeopleng@gmail.com | Twitter: @CitypeopleMagz