•YINKA QUADRI, OGOGO & ABBEY LANRE Opens Up
Few days ago, actors and actresses in the Yoruba movie industry gathered together to celebrate Abbey Lanre, one of the oldest and best movie directors in the Yoruba movie industry. Many described Abbey Lanre as very strict, focused and a disciplinarian, who doesn't tolerate nonsense from anybody. He remains one of the highly respected film makers in the entertainment industry. Many travelled far and near just to celebrate this great man who just clocked 60 years.
The highly respected film maker had a lot to be grateful for. He threw a massive birthday party that saw many coming together to celebrate the new age with him. Stars like Jide Kosoko, Mr. Latin, Iyabo Ojo, Yinka Quadro, Taiwo Hassan, among so many others all showed up in grand style for the exclusive birthday party. For many who don't know much about the film maker, his name is Abiodun Olanrewaju popularly known as Abbey Lanre. He is an award winning actor, writer, producer, and director. He hails from Iseyin in Oyo State, and he is known for movies such as "Ajadi, Apere, Odada and so many others.
In 2015, Abbey Lanre won the prestigious award of Best Film Director (Indigenous) at the Nigeria Entertainment Award, beating other notable Nollywood directors such as Blessing Adejumo, Amechi Ukeje, Ugezu. J Ugezu, Niyi Akanni and Okey Zubelu Okoli.
He is one Director in the Yoruba movie industry, you can rarely read any scandal related story about, he is always about his work, and many respect him for that. Abbey Lanre is also one of the founders of the most prominent caucus in the Yoruba movie industry "Odunfa Caucus. He founded the caucus alongside other movie veterans such as Yinka Quadri, Taiwo Hassan (Ogogo) Rasaq Ajao (Araosan). He also maintains a very cordial relationship with Yinka Quadri and Taiwo Hassan. It's a relationship that has lasted for over 40 years, and their friendship is still waxing very strong. Yinka Quadri once shared how their relationship started, and how they formed the strongest caucus in the Yoruba movie sector. According to him, they were different individuals with lots of interest in the entertainment industry. Having trained under different boss back in the day, they decided to come together and work together as a team, and it worked like a magic.
They were friends for years and did lots of stuff together as young men trying to get their bearings in the movie industry. And in 1987, they formed Odunfa Caucus, where they train young movie stars. It was a joint effort, as they all sit together and share opinion on issues. The group made them closer, and the relationship and bond became stronger. They go out together and catch fun together aside working together.
According to Yinka Qadri "We don't hide anything from one another and don't give any room for envy, so love, honesty and dedication helped keep their relationship and also this sustained the caucus till date. He also revealed, that they had their challenges at a point, but was able to apply wisdom to solve every issue.
In one of his interviews, he also revealed that among the numerous artists that passed through Odunfa Caucus, they had people whose mission was to create disunity among them, but as matured friends, they realised people were just coming to cause rift amongst them. So, they often times ignore such people and moreover, as leaders, they know it requires lots of endurance, and wisdom, to excel in life.
At the party, his friends stepped out to talk about him and what he represents in the Yoruba movie industry. According to Taiwo Hassan, "Our relationship has been on for a long time. We have been together for over 40 years and I don't regret meeting you in my life. There are different types of friends but Abbey Lanre is different. I am not just singing his praise because today is his birthday, but rather I am saying what he means to many people. We have lived together in a single room for over 11 years together, we were about 9 in number, and we lived peacefully together; and I thank God today we built our houses in the same area. He is very strict, and a no nonsense person, though many people misunderstand such people, he is just a very straight forward person and I pray we will remain friends forever".
His other friend Yinka Quadri during his speech also had this to say "If I am given a whole day to talk about Abbey Lanre honestly it won't be enough. The three of us, myself, Taiwo Hassan and Abbey Lanre have been friends for over 40 years, so how do I talk about 40 years friendship in few minutes? It's not possible, so I will just say few things. Abbey Lanre is someone that is very humble and respect everybody.
He is very, disciplined and straight forward. He is also very intelligent. If we talk about the Yoruba movie industry today. He is the number one movie director till date, take it or leave it. He doesn't keep grudges and he is an advocate of peace, all these are what have kept our relationship with him for 4 decades and still counting.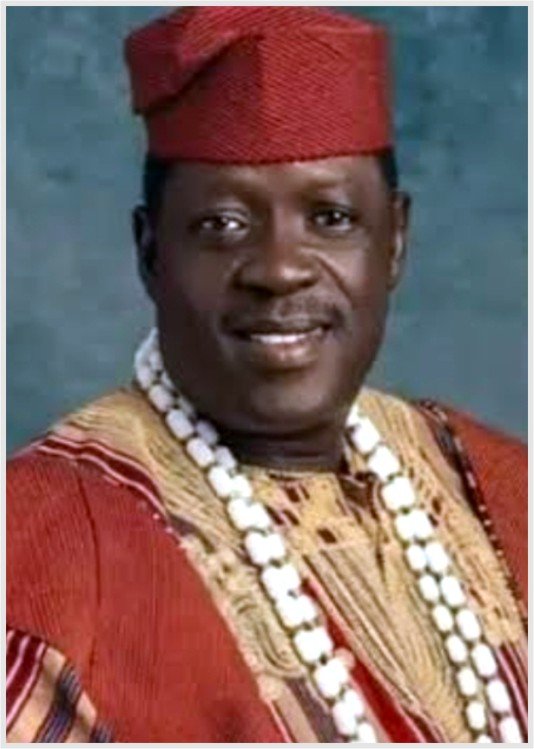 – BIODUN ALAO
Send Us News, Gist, more... to citypeopleng@gmail.com | Twitter: @CitypeopleMagz