•LAGOS Businessman, OBI JAMES
There is a new real estate company in town that is just solely into building service apartments on the mainland of Lagos State. The company is called Updatevilles and it has done well in coming up with Updatevilles Apartment, a laudable service apartment initiative which competes with the best on the highbrow places on the Island. The first phase of luxurious apartments which is located in a serene environment within the highbrow Nelson Cole Estate along Iju Road, Lagos was fully opened for service on the 20th of December, 2022 right before the press. Updatevilles has shown serious commitment in making its mark in the real estate industry. It has done well in providing service apartments built to taste and available in two-bedroom and one-bedroom apartments, all capable of giving lodgers a comfy experience equivalent to what they could get on the Island and in other parts of the world. The management has also done greatly by employing the service of well-trained staff in the hospitality business. It offers a first-class service apartment to the satisfaction of customers. People usually troop in from far and near to enjoy the comfort and the luxury available at the apartments. In a chat with the CEO of Updatevilles, Mr. Obi James, who doubles as the owner of the popular Updatevilles Boutique in Iju area of Ogba, Lagos, the highly industrious business spoke on why he decided to venture into providing service apartments, and why the choice of mainland for his business. Below are the excerpts:
Why are you building your apartments mainly on the Mainland?
I like good things. I want people on the mainland to enjoy a similar luxury of life as it is enjoyed on the Island. That is why I decided to concentrate on my service apartment here. I decided to start here in the Iju area of Ogba because I see people here as my people. I have been living in Iju for the past 18 years and I am already part of them.
Why did you choose to go into providing luxury service apartments instead of residential estates?
I want people to enjoy comfort. I realise that many people die because they don't have quality rest. I want to provide a place where people can come and rest, relax, enjoy themselves, and have the needed comfort.
Now that you have succeeded in completing the Updatevilles' project, do you have any intention of building more of it on the mainland?
This particular project is phase 1. Phase 2 is in the pipeline. We are working on making it a reality. It is also going to be built here on the mainland.
For how long has the company been in existence?
The company is less than a year old. We started and completed the Updatevilles apartment project last June.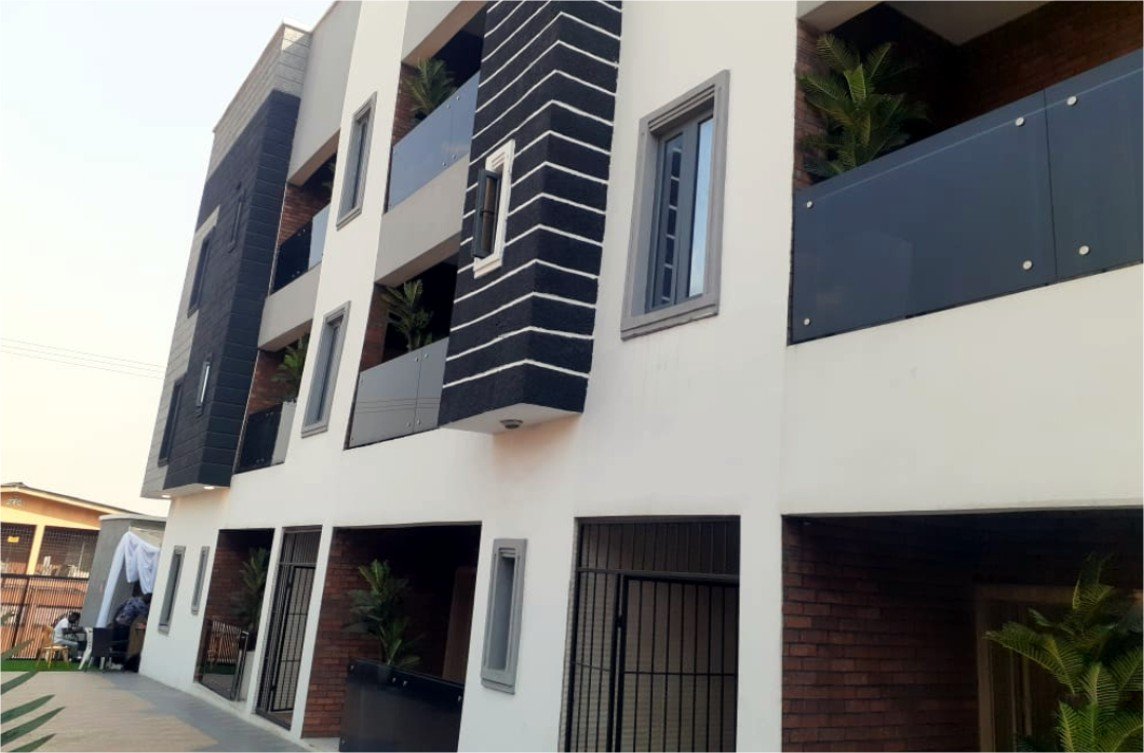 Tell us a bit of your background.
I am from Ole in Ihiala Local Government, Anambra state. My life is an interesting story. When I finished my secondary school education, I joined my elder brother, Mr. Andrew who runs a boutique business on 27, Awolowo way in Ikeja. There, I learnt about fashion and business. You know how the Igbos train; we learn as apprentices. I spent 5 years with my brother, learning the trade after which we settled. After that, I took time to find a location where I can set up my business and I decided to come to Ogba axis. I started my own boutique business in 2006. And God has been is so kind to me, that is where I am today. Now, I combine my boutique business with real estate. As you can see, we are building service apartments everywhere. That is what we do now. I am working hard to do more in the real estate industry.
Send Us News, Gist, more... to citypeopleng@gmail.com | Twitter: @CitypeopleMagz