Have you been to Ile-Ogbo in Osun State before? Did you know there is a tree called Idi-Oore in this town? If your answer is no, then let's quickly tell you about the sacred Oore tree and why people of this ancient town don't joke with it.
Though the lifespan of Oore Tree couldn't be established but history has it that it was located around 1840. The tree is said to be older than the first settlers of the town. In fact a traditionalist, popularly known as 'Baba Awo' in the town, who spoke with this reporter, said Oore Tree is symbolic to creation of Ile-Ogbo.
The tree, according to him, was discovered following a spiritual consultation with oracle by Prince Kuseela, the only surviving king from the war between Fulani and Ile-Ogbo in 1822. Kuseela was said to have consulted oracle for a new abode after they have lost the battle.
It was further revealed that the oracle instructed Kuseela and his entourage to stop where ever they find a tree tied with white cloth. It was divined that he (Kuseela) and his people shall organize a prosperous kingdom.
Kuseela approached the tree, weeded its surrounding and settled near it at Akinmoyero's compound. He invited other people from far and near and the number later grew to about 82 compounds.
The immense growth and prosperity recorded thereafter, for the people of Ile-Ogbo, didn't only confirmed the spiritual potency of Oore Tree but also shaped the tradition and culture of the town. That also explains the origin of Oore festival, an annual festival which attracts sons and daughters of Ile-Ogbo from all over the world.
History also has it that Oore Tree is manned by Baba Abore, a male and Iya Abore, a female, appointed on the advice of the king. One of the past Iya Abore from Olukoun's Compound nicknamed the tree Alhaja Jarawu. The name is not unconnected with the female spirit the tree is said to shelter. Oore Tree is believed to be a great protector against any havoc or external forces in Ile-Ogbo. Another interesting fact is that the tree does not shed its leaves under its shade.
Ore (Ileogbo Ilu ore, omo arepo panda) said to be the protector of Ileogbo citizen both home and abroad.
Ile-Ogbo is the headquarters of Ayedire Local Government in Osun State. It is 42 kilometres to Osogbo, Osun State capital and 44 kilometres to Ibadan, Oyo State capital. Ife and Gbogan are located to the East of Ile-Ogbo.
Historically, the name Ile-Ogbo came from an old Yoruba folktale that the people in the town had a very long life span. Ile-Ogbo means the land of the old. The settlers used to have a saying, "Ile-Ogbo mi ni mo de yi," meaning, "I have reached the place where I will live till I am very old." The name was later shortened to Ile-Ogbo.
The reigning king of Ile-Ogbo is Olu of Ileogbo, Oba Abeeb Adetoyese Agbaje (aka Kadara) Arowo Okun Joye 11. Who celebrated his 10th year anniversary on the throne sometimes in January 2022. Apart from Oore festival, other festivals that Ile-Ogbo indigenes also cherish are Egungun and Igbo festivals.
Egungun festival (masquerade) is an event that draws people from other towns and cities to Ileogbo. Some of the most popular Egungun in the land are Obadimeji, Apatapiti, Sodo and many more.
During Igbo festival young and old, men and women, boys and girls loyal to the festival, especially those with ancestral Origin of Ejigbo, will be flogging themselves publicly in the city center.
Some prominent indigenes of Ile-Ogbo include Chief Rapheal Nafiu, the Asiwaju of Ile-Ogbo; Chairman, Mutual Benefits Assurance and governorship candidate of Accord Party in the last election, Dr Akin Ogunbiyi; Hon. Justice Sakariyah Oyejide Falola of Osun State Judiciary and many others.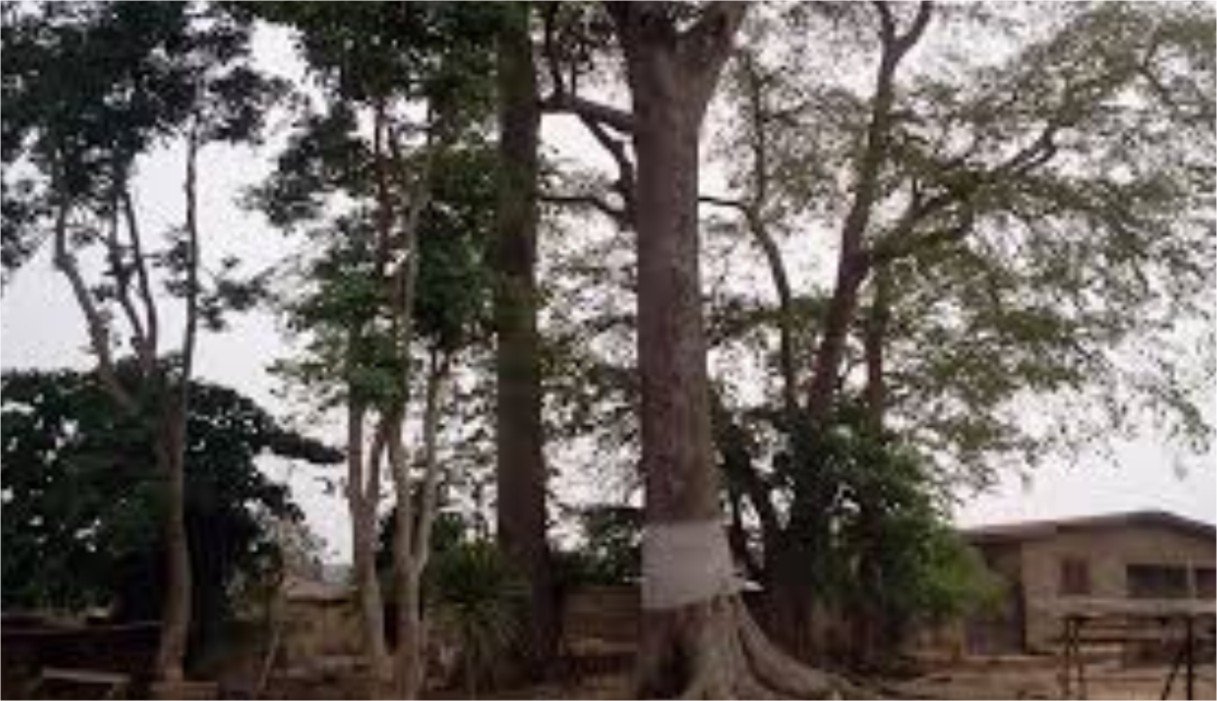 -Dare Adeniran
08057639079
Send Us News, Gist, more... to citypeopleng@gmail.com | Twitter: @CitypeopleMagz