Gone are the days when photographers are been considered the least of vendors that will make an event grand and colourful , but lately it has been on the priority list to use a professional and trending photographer before and on the event , especially for birthdays and weddings, their pictures would have been the talk about on social media. Ogun State is not left out in all of this as there are some celebrity photographers who are not only good at what they do but they are professional on the field. BUNMI MUSTAPHA brings you the list of the five celebrity photographers who handle Ogun events.
ASKA PHOTOGRAPHY
Ashara Samuel Adekunle otherwise known as Aska Photography is one of the celebraty photographers in Ogun State , although he is from Ondo state, Owo to be precise. According to him he has been a photographer for close to 20 years professionally 15 years ago now.
He is known to be popular among big boys and babes in town and takes them for their wedding , birthday, naming ceremony and wedding anniversary photo shoot, he also has clients in Lagos , Ibadan Ilorin , to mention a few as his works speaks for him.
Speaking of what inspired him into photography he said "Photography is something I never had much passion right from my childhood because I've always loved to be a civil servant and a businessman too ,but when I finished my secondary school education in Abuja and I always visit my Dads friend house Mr Atenibiaje who was a photographer at federal ministry of Transport then to play in his house and I always see him do his thing with the camera and all but still I never wanted it because as a kid I love the fact that my Dad will always go to the office with the staff bus and return and do office things at the federal sectariat because I often go to his office for visiting and I love the atmosphere and all then but Mr Atenibiaje was like a light to this profession for me but I didn't discover then so later as a civil servant my dad was been transfered from one place to the other ,eventually my Dad was transferred to the Ogun state Abeokuta, and we began to love our live until i was going about my admission and met I a brother in the hood named Olorunwa he was like an elder brother to me and he works with the Ogun state government .
He has a friend also that name Olushola Johnson who was a photographer, in the search for admission after wait for four years at home, my brother friend Mr Olushola called me and asked if i would I mind joining him to be doing this photography till I get admission that it will also help me to raise fund for myself and all and I told him to let me think about it , I told my parents and they gave their consent and approval to go ahead and my woman also encouraged me to come to OOU which i did and since then it has been from grace to grace.
I have many challenges on this profession, one important is tools,instrument, theres no amount of tools you got at a point in time that will be ok for you,you will still need to be upgrading and getting new ones and secondly about customer relation, some clients can be frustrating, tiring and insultive but you will have to learn how to manage everyone with their short comings,and also I tell my people one thing is to shoot that's very sweet another thing is to edit which is the most stressful when you've loads of work to deliver at the same time, it's becomes stress and tiring and for more than 2years now I've not had 5 hours sleep at night , but am greatful to God.
TALAYO PHOTOGRAPHY
Okuboye gbemi James also known as Talayo Photography is another talented celebrity photographer in Ogun State, he is no doubt good at what he does. Talayo is from Ogun State.
Officially he has been in the photography business for three yeara and he ia very popular in town.
He was inspired by watching television while growing up, he also watches a lot of fashion and nature videos in which he fell in love with . He also happened to be in media department in every organization he finds myslef. This opens his eyes to photography and he build himself and here he is today.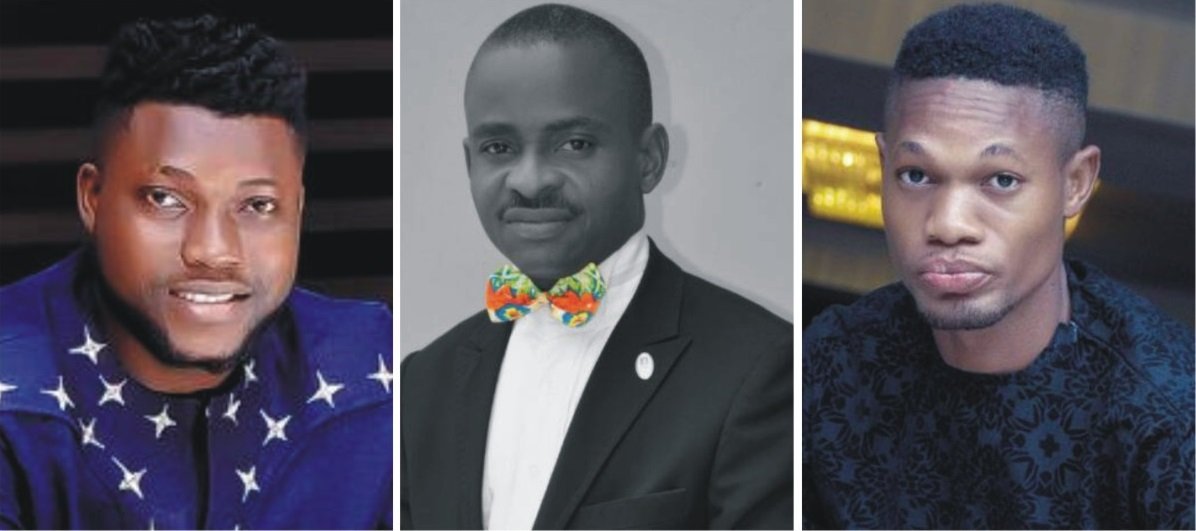 He trained majorly online and also has friends like joe, oviesoft, aska photography to help too
His Major challenges on the profession is that some photographer dont have standard, they do whatever comes their way and no standard price for their packages. Another is client not understand standing the difference btw 21st century photographing and the 90s photography..
They have no idea of what we put in place to make their pictures great which they need to understand that.
PHEMMY PHOTOGRAPHY
Oduntan Ebenezer Olufemi popularly called Phemmy Photography is not new on the profession, he has been a campus baesd photographer for more than thirty years and his standard never dropped as he upgrades every time and also trainned amateurs to professional.
He started photography in 1992 , he was inspired by the artistic instinct of replicating an image od human being or object. He was trainned late Guinea Super who was a popular photographer back in the days
MARVEL PHOTOGRAPHY
Idowu oluwaseun is the brain behind Marvel photography , he is also one of the celebrity photographers in Ogun state and he has many of the Ogun state celebrity women and men on his list of clients..
Photography started for him in 2007 whe he was a photograph laboratory Engineer in Olads laboratory Ikorodu Lagos State, from the knowledge which he had from lab due to colour separation of an image
He also attended so many seminars on digital photography that which made him to be what he is today, still every day he keeps learning about the photography.
LADORE IMAGE
Modupe Bankole is a female celebrity photographer in Ogun state that has created a nitch for herself , her outfit is popularly called Ladore Image. A graduate of Mass Communication , this Yewa born talented photographer have been in the business for more than five years and her perfect finished continue to speak for her.
Send Us News, Gist, more... to citypeopleng@gmail.com | Twitter: @CitypeopleMagz