•As PDP House of Reps Candidate For KOSOFE Constituency
Lagos celebrity lady, Florence Da Costa Adepegba is one of the leading politicians currently making waves in Lagos. She is one of those contesting elections. This stunning beauty is the PDP House of Representative Candidate for Kosofe Federal Constituency in Lagos.
And she is quite visible in her area, touching lives. She has always been active politically in Lagos politics.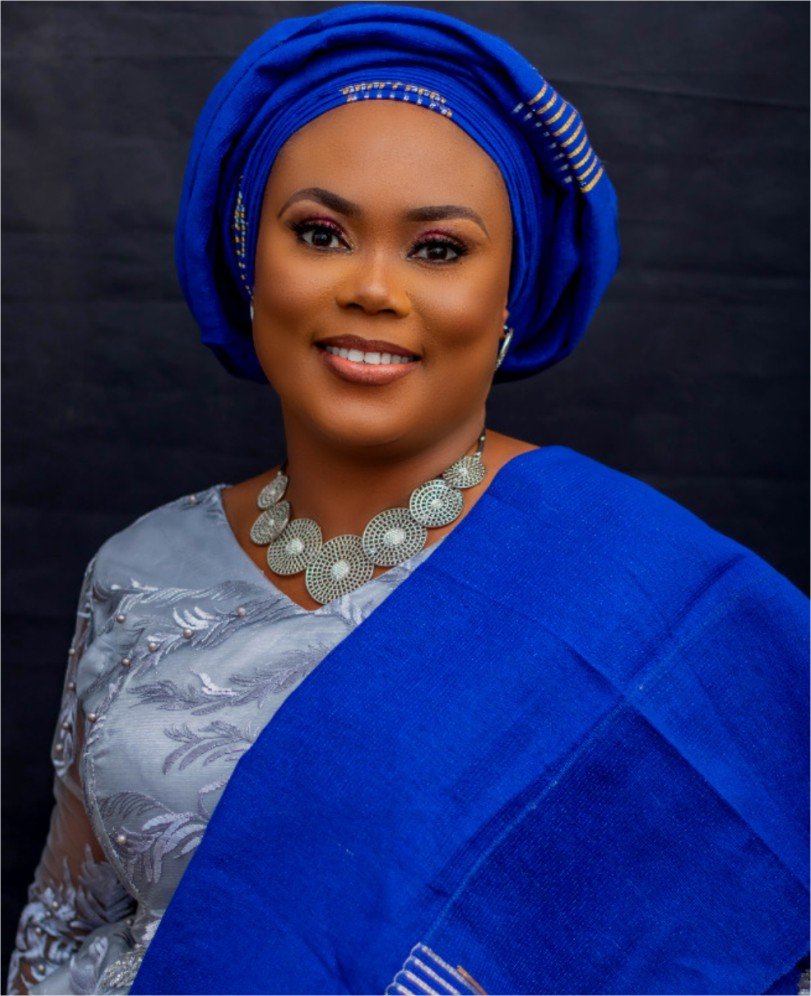 A few days back, CityPeople Publisher, SEYE KEHINDE, interviewed her and she revealed her plans for the people of Kosofe Constituency. Below are excerpts.
At what stage is your campaign now? And what have you been telling your constituency?
I won't call it my Campaign, because this is not entirely about me, it's about the people I will be representing. The Kosofe people are the major driver of the Flow-with-Flo campaign and I dedicate every process to them. We won't have gotten this far without the massive support they showed us Financially, volunteering in different areas and taking it upon themselves to put in good words for us.
With their support I would say, we are at the consolidation stage. Still some few areas to take care of and we will be done.
And the message we go about telling our beloved Kosofians is that: Kosofe can be better with a Representative who actually care for them. People that work with me usually express their faith in me and I don't intend to disappoint them when elected.
Therefore, dear people of Kosofe, someone who have been in office for years with nothing to show for it isn't worthy of your vote because you deserve better. Vote for someone who actually have your best interest at heart and I 'FLORENCE' do have your best interest at heart.
Tell us your plan for Kosofe Constituency.
Few days ago, I got a bad news about the students on Scholarship under the Flow-with-Flo Foundation. The government ripped the roof of the house they were staying. One of the parents of the over 50 students on Scholarship called my attention to this and I really feel pained that they have to go through that. I wish I have capacity for more and that is the main motivation for running for office.
Sponsoring and Co-sponsoring school scholarships is one of the agenda we have for youths as well as many entrepreneural empowerment initiatives.
Some part of Kosofe (particularly the Agegunle Axis) has water issues. I can relate because I currently live around there. We need a good water system that runs through the entire area. Instead of people buying water, they can get water for free.
For women, We have empowerment programs to support and help them start a business but most especially to mentor them to sustain the business. The program is also design for youth as well.
All these and more, we plan to do by partnering with different organisations and individuals.
What in your past prepared you for the new role you are aspiring for?
I was barely 9 when I lost my Father. I stayed with my Grand Parents. Not too long, I lost my Grandpa too. So, it was just me and Grandma. So, early enough, I learn to make decisions and take responsibility for them.
Also, my Grandma has a very golden heart. She is very hospitable and accommodating, especially to those who are in need. She taught me to be good to people and I believe that lesson is usually what stood me out whenever I found myself in any setting. I am usually made a leader wherever I found myself; in the church, women organisations even my party. I was made the Coordinator of the ATIKU Ladies, I was Zonal Chairperson, Ward Executive and now a candidate.
I believe with all these past experiences, i am well prepared for the task ahead.
Tell us about your past. Where you were born. Where did you grow up?
I was born in Surulere into the family of Christopher Olasehinde Da-Costa. My father passed on in the year 1979. I was 4 years old at the time. I stayed with my paternal grandparents. From there, we moved to Alausa Ikeja. My Grandpa, Chief Lawrence Grégorio Da-Costa, passed on 1987. He was the former Ajisetoba of Lagos. So, I was raised by my Grandma in Alausa. That was where I had my basic education before proceeding to the tertiary institution.
Tell us about your schooling and courses studied.
After my basic education, I proceeded into the Federal Polytechnic Offa, Kwara State. There, I studied business administration, and my love for entrepreneurship made me do more professional online courses in communication skills and project management. I made sure the courses were relevant to ensuring success as a businesswoman and a coach to many.
How did your involvement in Politics start?
My involvement for politics started with my Passion for people. The desire to help people got me into volunteering in several community developments. I was encouraged by my pastor one day when he encouraged Christians involvement in politics. For me, I see Politics as Ministry and getting involved is sort of way of impacting lives more the capacity I can do as an individual. I just want to serve in larger scale and impact more people.
Involvement in politics started in 2018. In 2019 general election, I was made the Coordinator of Kosofe ATIKU Ladies with over 300 women as members. From there, i became the zonal Chairperson in my zone and then an Executive in my Ward and now PDP Kosofe, House o Rep. Candidate.
How do you plan to upstage the APC in Kosofe Federal constituency?
I'm not trying to upstage anyone, they already shut themselves in the leg by their poor performances all across. We are only embarking on a rescue mission to Recover our Nation and rebuild her to Glory.
Besides, it won't be wise to share any of my strategies.
Tell us about the areas that come under your Federal constituency ?
KOSOFE currently has 3 LCDA's with 7 wards in each. That's a total of 21 wards in all. There is Agboyi-Ketu, Ikosi-Isheri and Kosofe LCDA.
We have within the Kosofe Constituency: Gbagada, Oworonshoki, Ifako, Sholuyi, Ojota, Ogudu, Ketu, Mile 12, Anthony, Maryland, Isherin North, Omole Estate, Magodo, Owode, Odogun etc..
It will also interest you to know that 'Kosofe' meaning in English is "No Free things." For me, this conotes the industrious and entrepreneural nature of the people of Kosofe. Little wonder we have several market places and industries across Kosofe Constituency.
This is why a major part of our Agenda for the people of Kosofe seeks to promote infrastructures that will facilitate businesses and make trading easier for the people.
Who is better to represent industrious entrepreneur than a trained and experienced business woman like me?
Send Us News, Gist, more... to citypeopleng@gmail.com | Twitter: @CitypeopleMagz