•City People Reveals The Inside Story Of How TINUBU Won
Rivers State political landscape is currently undergoing surgical operations. From the aftermath of the just concluded Presidential and National Assembly elections it has thrown up new political permutations where a faction of the All Progressives Congress-APC led by Chief Tony Okocha and another faction of Peoples Democratic Party-PDP in Rivers State led by Nyesom Wike all joined hands to elect Asiwaju Bola Ahmed Tinubu with the highest electoral votes in Rivers State.
The issues here remain how Rivers State Governor Wike played his game so well to avert anti-party activities so as to remain inside PDP and surreptitiously work for All Progressives Congress Presidential candidate.
The APC faction led by former Governor of Rivers State and Minister of Transportation Chibuike Rotimi Amaechi and the PDP Faction Presidential Campaign Committee led by Dr. Abiye Precious Sekibo came together to work for Atiku Abubakar's 2023 Presidential candidate whereas Labour Party in Rivers State allegedly received logistics support from Chibuike Rotimi Amaechi.
Immediately the PDP Presidential Primary election was won by Atiku Abubakar the Rivers State Governor began to recruit some Southern and Middle Belt State Governors recollecting the agreement by Southern Governors' Forum at Asaba, Delta State capital in which one of the issues the group accepted was that a Southern extraction President of Nigeria must emerge in 2023 Presidential election. Another Southern Governors' Forum Meeting was held at Lagos where the same conditions were reaffirmed. Armed with such boisterous political jabs the Rivers State began mobilization and consultation for his 2023 Presidential aspirations whereas he tipped the Adamawa state Governor Alhaji Umaru Ahmadu Fintiri as his Vice-Presidential nominee. Recall that Nyesom Wike spent a lot of time visiting Adamawa state where he performed his one mandatory National Youth Service Corps Scheme -NYSC in the 1990s. During the December period in 2022 he still visited Umaru Fintiri and always invited him for the Commissioning and Flagging Off of Projects in Rivers State. All these were targeted in understudying the character and person of the Adamawa State Governor and how he will fit into his Presidential ambition game plan if not in 2023 but in 2027.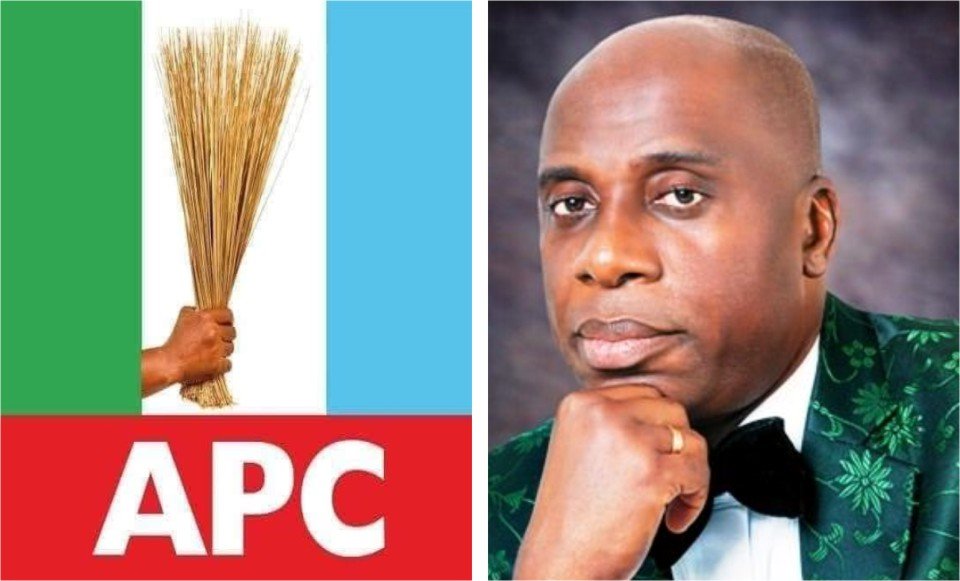 Second Stage was when Nyesom Ezenwo Wike got wind of the plan by PDP national working committee to suspend and finally expel him and his G-5 Governors Group. He quickly election filed a lawsuit against PDP preventing the party from doing so while buying time for the conclusion of the Presidential election.
Third Stage was Wike laying political ambush inside 4,442 Rivers State electoral Polling units against PDP Presidential candidate Atiku Abubakar calling him enemy of the Southern Nigerian people. Hence. he recruited over 1000 Political Aides known as his political foot soldiers whose aims and objectives include to recruit 5-electorate each to secure ballot boxes for him during the Presidential election and national Assembly elections. These over 1000 Political aides were monthly paid stipends of N20,000 and other honorarium for jobs yet to be executed on 25th of February, 2023.
Stage 4, Wike toured all the 23-Local Government Areas campaigning for the election of PDP Governorship candidate Siminialaye Joseph Fubara, 13 Federal House of Representatives and 3-senatorial candidates and 32-State House of Assembly candidates. He sensitized his people on the danger of voting for Atiku Abubakar of PDP as Atiku Abubakar if he wins will jail him (WIKE).
Stage 5 includes the commissioning of Projects at the rural areas which attracted huge turnout of Rivers State people…at each of the 23-LGAs he will criticize Atiku Abubakar and what his Presidency will look like should he be voted in by Nigerians as the 16th President of Nigeria. At each stage of the Governorship campaign Wike will tell a story connecting his political enemies at Abuja and how they are working with Rivers State citizens supporting Atiku Abubakar.
Stage 6…Rivers State Governor Wike entered into political alliance with APC Presidential candidate with South west Governors' Forum visit to his Country Home at Rumueprikom Obio/Akpor LGA inside Port Harcourt Mega City. The Rivers state governor visited Lagos and Ibadan, Oyo State capital where he met with Asiwaju's representatives and concluded deals on how to deliver Asiwaju Bola Ahmed Tinubu. Funds for logistics arrangements were made with the Cash crunch based on the Naira redesign policy of the Government of President Muhammadu Buhari. Billions of Dollars in cash it was gathered were mobilized for the Rivers State project to deliver Asiwaju Bola Ahmed Tinubu for the 2023 Presidential election and shame Waziri Adamawa. Rivers State Governor Wike's 2027 Presidential ambition was at stake should Atiku Abubakar win or His Excellency Peter Obi wins too because that would have nailed Wike's 2027 political office aspirations.
WHAT WENT DOWN
ON 25th FEBRUARY
On the election day Saturday 25th, 2023 the results of the election had already been written as those in the thick of Nigeria's politics alleged. Thugs went around polling units not too early but in the Mid-afternoon when voting had far gone through and had ballot papers inside ballot boxes all snatched away sometimes resulting in non-electronic recording of the Electoral results transmitted to INEC Central Server.
OVER 168 APC ASIWAJU SUPPORT GROUPS IN RIVERS STATE SET TO VOTE FOR FUBARA
The much-awaited Saturday, 11th March, 2023 Governorship and state House of Assembly elections with Rivers State becoming a one-way contest which has Peoples Democratic Party sponsored candidate Siminialaye Fubara and his Running mate Professor (Mrs.) Ngozi Odu taking the shine from the outcome of the synergy between incumbent governor Wike and Asiwaju Bola Ahmed Tinubu is yielding fruit. First is the fact that over 168 Support Groups for Asiwaju Bola Ahmed Tinubu operating from Rivers State staged a Thank You rally on Saturday 4th of March, 2023 from Whimpey Junction to the private Country Home of Rivers State Governor Nyesom Wike at Rumuepirikom in Obio/Akpor LGA inside Port Harcourt mega City. One such organization is the 8-Member APC Presidential Campaign Council Steering Committee in Rivers State led by Alabo M.M Jack with Dr. Prince Adeleke Jones as the Representative of Rivers State Non-Indigenous Group For Asiwaju Bola Ahmed Tinubu. When asked why APC support Groups are going to vote for PDP Governorship candidate Siminialaye Fubara instead of APC Governorship candidate Architect Pastor Tonye Cole, he said "We want to reciprocate the good gesture of Rivers State Governor Wike for making our principal President-Elect Asiwaju Bola Ahmed Tinubu win the 2023 Presidential election. He deserves our support and Sim Fubara will be voted on Saturday 11th of March, 2023 as Governor of Rivers State."
It is on record that Niger Delta former agitator, Alhaji Asari Dokubo and his group are also supporting Wike's successor cum Governorship candidate Siminialaye Fubara for same reason that he gave maximum support to Asiwaju Bola Ahmed Tinubu to have won in Rivers State. Another reason the majority of APC members are supporting PDP Governorship candidates remain the fact that Tonye Cole has no direct relationship with the President-Elect since he is a product of the leader of APC in Rivers State Chibuike Rotimi Amaechi who came second in the APC Presidential Primary election held in 2022. The fact that Amaechi never supported Asiwaju Bola Ahmed Tinubu's Presidential election instead it was gathered that he supported Atiku Abubakar of PDP who Wike never supported too.
What played out in 2023 Presidential election is a reverse of what took place in 2015 presidential election when the then incumbent Governor Chibuike Rotimi Amaechi defected to a newly formed All Progressives Congress APC to work against the re-election of the then incumbent President Goodluck Jonathan who lost to President Muhammadu Buhari.
Now the table has turned as Wike has succeeded in pushing Amaechi into political oblivion by working with Asiwaju Bola Ahmed Tinubu, the President-Elect.
–Emeka Amaefula 234(0)8111813069
Send Us News, Gist, more... to citypeopleng@gmail.com | Twitter: @CitypeopleMagz