The event planning industry in Nigeria can be a really hard challenge to break into because it requires more than how great your knowledge of the event is, but rather the passion for the profession, attention to detail, experience, networking, creativity, good management, and ability to work long hours. These attributes define popular Port Harcourt-based event planner, Izobe Spiff. The CEO of TRÈS BIEN EVENTS.
She is one of the most sought-after celebrity wedding and planning companies in Nigeria who has been in the industry for years. Her brand is known for detail and quality service focusing on Weddings, Special Events, and Corporate events. 
The company has been consistent and proved through creativity and attention to detail over the years as one of the leading event planners in Nigeria.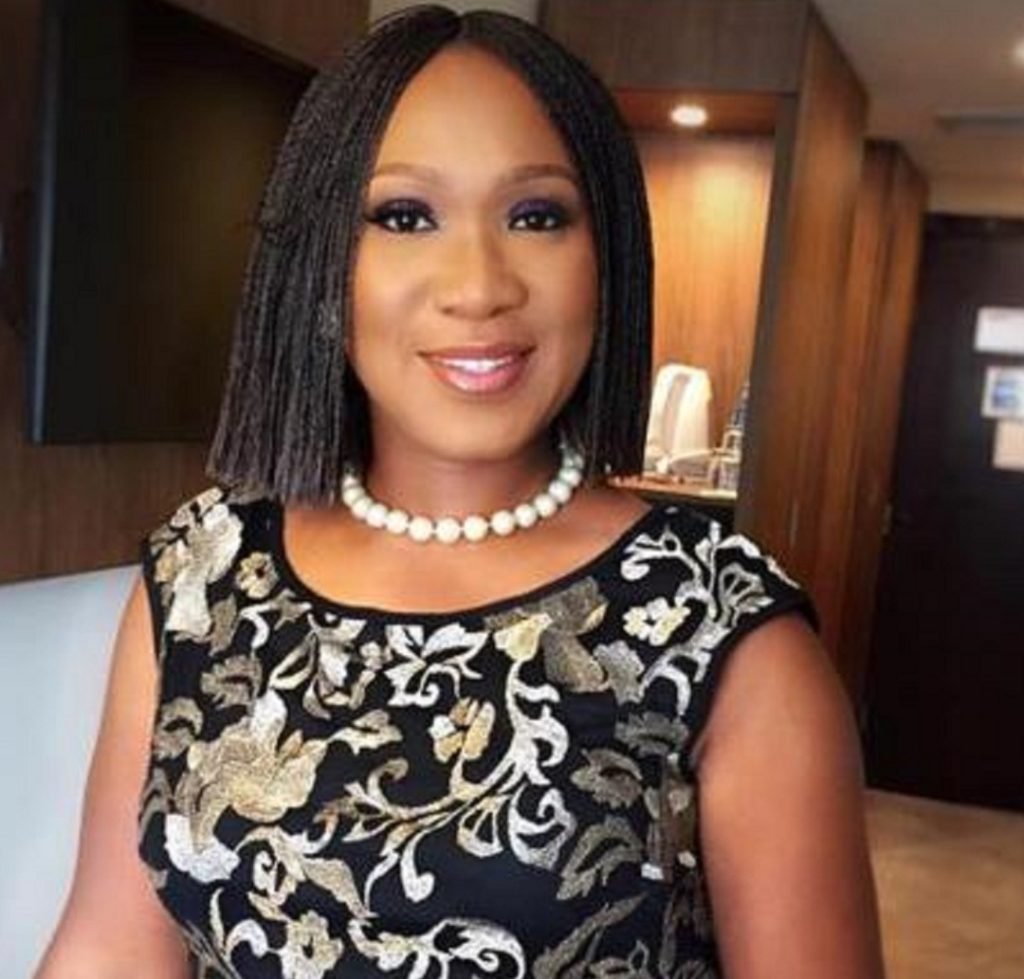 Izobe Spiff is a young Event Management consultant, a lawyer, and a Chartered mediator and conciliator who is the founder of the fastest-growing event consultancy and initiator of the biggest showcase and exhibition for businesses in the south-south.
It helps to boosts tourism in the different host cities and creates opportunities for young aspiring entrepreneurs to be trained and mentored. Izobe who is named as South-South's Excellent Business Personality of the Year by (SSPA) 2016 and one of Africa's Top 50 Event Planners 2016 by the Dubai Department of Tourism and Commerce is on the fast rise to reshaping the event industry in the south-south of Nigeria.
Born to Edo parents in the late 70s, Izobe attended St Mary's Private Primary school Lagos, Emotan Primary School Benin and Federal Government Girls College Benin, from where she gained admission into the University of Benin to study Law.
She graduated with honours and proceeded to Law school in Lagos, after which she became an attached at the Mike Ozekhome Chambers. Izobe practiced as a lawyer for several years with some of the most prestigious law firms in the country one of which is Templars as an astute litigation lawyer, with some outstanding cases in her portfolio.
She pushed herself by acquiring more skills through business training programs in preparation for the future she envisioned. She thereafter trained and was certified as an Event planner at the Blackford Centre in the UK. Her drive and passion for coordination led her to start a consultancy in 2005 and named it Tres Bien; a symbol of her near-obsession with excellence.
Tres Bien has grown to become one of the biggest event consultancy brands in the south-south, catering to a wide range of clients like the Niger Delta Development Commission, Rivers State Government, NIMASA, Keystone Bank, Rivers State Tourism Development Agency to mention a few.
With its exceptional services, the company is reshaping the event management atmosphere in the region by breathing fresh ideas and giving those with a slim budget the opportunity to shine.
Izobe is driven by excellence and this has led to numerous awards and nominations over the years from top awarding institutions in the industry. The Ford Foundation Prize for ending unemployment, Le Meridien's Award as Exceptional Woman in Rivers State,
The Nigerian Event Award's nomination for Best Event Company, Bora's Award for Event Company of the Year, and many more. In achieving all of these, Izobe has shown humility and strength of character, deservedly so; she has been recognized as a woman of great aspirations.
Izobe in all her drive has seen it necessary to help project more vibrant, young, and aspiring entrepreneurs like herself. That is why she launched the Event Show in 2011 as a platform for them to exhibit and showcase their products and services to create a network of business-minded individuals in the region as a means to erase the entitlement mentality amongst the youth population.
In addition to this project, she created a mentorship program that gives young people the opportunity to be mentored by experienced entrepreneurs and sets them on the right path to starting their own businesses.
Izobe has been a part of several empowerment projects, either as a speaker facilitator or mentor. She is a member of WIMBIZ, APPOEMN, PHCCIMA, and an alumnus of the Cherie Blair mentorship programme. She currently lives in Port Harcourt, She loves to travel and see the world, loves golf and she is a mother of two lovely, intelligent children with who she is extremely in love.
City People's Port Harcourt Business Manager, BUNMI DUROJAIYE had a chat with her and she revealed a lot.
How has the COVID-19 disruption affected your brand?
Yes, COVID-19 affected many people and resulted in a downturn of businesses, but for us we always innovate, we always like to set the standard and raise the bar.
So, during the Covid-19 pandemic, we were doing all of these things; we were training for free. We came out with our own Online learning courses.
We know that you have to constantly reinvent yourself in order to stay above board. Yes, it affected us, but it did not put us down.
Now, how did you coordinate your business to conform to the new normal?:
Well, we put Covid-19 protocols in place, we have to educate our clients when they come.
People still have the mindset of doing a very large events, but then again if you are not abreast with what is going on in terms of the protocols set in place by different states, we have to educate you and let you know that these are the options open to you.
Now our events are smaller, but for those who still want to do large events, you need to have a very big space or spaces because of the guidelines set by the Rivers State Government, that every venue or events center has to operate at the capacity.
That means, if you have a hall set up for a thousand people, you can only have space for 500 to ensure all the necessary protocols are there, like wearing face masks, social distancing and all that.
How do you deal with those people who let down their guards when they gain entrance into your hall?
Yes, we have seen that. We are the way we are as human beings. We are social creatures, we want to socialize with people and all of that, so it is easy to want to let down your guards.
But for myself and my team, we try to protect ourselves. We wear our masks and we are always sanitizing and more importantly, we maintain social distancing.
The reality is that we have to learn to live with the pandemic. It is here to stay. We have to maintain all protocols and go and take the vaccine. We haven't taken yet but I can assure you that, in the nearest future, say by next week we are slated to take ours.
What is your advice for those who don't want to take the vaccine?
This is pure science, being scared about taking the vaccine, I really want to know the basics. I want to rely on science. First of all, they were the ones that notified us about the pandemic and they helped us through what we could do to flatten the curve and all of that. I am a Rotarian, I can tell you the power of vaccines. We have almost eradicated Polio which was the number one killer of children from the early 20th century, if we were able to do that, it is the same process.
So, there was a virus and they developed a vaccine and we were able to rid the world, Nigeria is Polio free. We have only one country in the world that has no issue with Polio. Very soon, that is going to be done, Polio will be extinct from the world. We can follow that path and deal with this virus. I don't think anyone should be scared to take the vaccine.
How do you hold your ground as the topmost event planner in Rivers State and the South-South, how do you do it?
Em, at Tre Bien we style our events in the most professional version. I think, one of our core values is our professionalism and, that is borne out of the fact that I am originally a Lawyer.
So, my foundation is grounded in high, top-notch, first-class professionalism, if you know the profession you know what I am talking about. That I have been able to imbibe in our team. We strive to give our clients an extraordinary Experience every single time. I think, for us, it's just raising the bar constantly, constantly. So, if we can set the phase and others follow, why not?
You are a lawyer turned events planner, are you saying anybody can be an event planner and is that what you are saying? :
Anybody can be anything that is my belief. That is what I have taught my children. That is what my parents taught me. It doesn't matter what field you find yourself in, it just matters that you want to do something set your mind to it, and do it. If for instance, I found out that my passion lies more with events planning than the legal practice, why not. I think that we should encourage one another, encourage our children in the chosen path. There are paths they choose to go on because they know what their capabilities are, they know what is inborn in them. You can only encourage.So, you can be whatever you set out to be.
You have carved a niche for yourself, what stands lzobe out?.
I think I am just myself. The way I have styled my business is the way I am. I am straight up, what you see is what you get. We do not drop the ball, we keep our promises. So, if I tell my client, we would give you an A-Class event, that is what he or she will get. If I tell my client, with your budget, we will do XYZ, that is what we will do. We keep our word and we deliver that extraordinary experience we have promised.
In the years to come, where are you taking Tre Bien?
Tre Bien is on the path to be being a global brand. We want to be known. We want to be a name that you call anywhere and we are recognized.
Send Us News, Gist, more... to citypeopleng@gmail.com | Twitter: @CitypeopleMagz