•NIKE PELLER Tells City People 25 Yrs After His Death
Few days ago, the family of the great Magician, late Prof. Moshood Abiola Peller converged in Iseyin town in Oyo State to celebrate their beloved father who died 25 years ago. They held a big and eventful remembrance ceremony which remains the talk of town till date.
The event was star studded. It saw lots of dignitaries from Iseyin and neighbouring towns in Oyo state. Many of them also came from as far as Ogun, Osun, Lagos up to Niger State while others travelled home from oversees to take part in the remembrance of the legendary Professor Peller of blessed memory.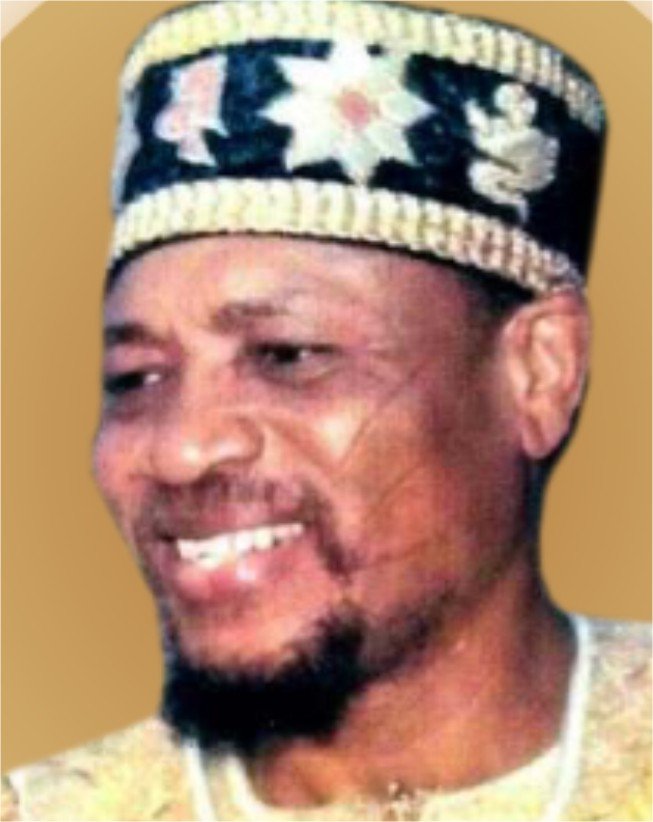 City People Reporter, JAMIU ABUBAKAR had a one-on-one chat with popular actress, Alhaja Nike Peller who is one of the proud daughters of the late magician. She revealed what she and the entire family are missing about their patriarch. She also spoke on what she and her elder brother, Saheed Abiola Peller are jointly doing to revive their father's legacy in magic and entertainment industry. Below are the excerpt:
How do you feel about the large turn out of people here to celebrate the 25 years remembrance of your father?
I'm happy to see the large turn out and this shows the kind of person Prof Peller was when he was alive. For people to have traveled from home and abroad tells alot. We have so many dignitaries around. They've been here since morning. glory to Almighty Allah for giving us the day. I'm happy. I pray that may God be with everyone of us.
What sort of a man would you say your dad was?
My dad was a very nice, humble, caring, and loving man when he was alive. If you knew Prof. Peller in his life time, you know he was very accommodating. He never discriminated along ethnic lines. His arms were always open to assist those in problem. This is what many people knew him for and would surely miss about him. You could hear what everybody that came to the Fidau Prayer was saying about him. I pray that Almighty Allah will be with him and continue to be with his wives and we, the children.
What would you say the entire family are still missing 25 Years after his death?
A lot! We are missing him in so many ways. His fatherly role is unrivalled. None of us can say he or she is balanced without him. We still feel his absence in our lives till date.
We rarely see you in movies these days been what are you doing now?
I'm still in the industry. People always ask me what I have been doing all this while. Fine, I haven't been around for sometime though, but I'm still very much in the industry. I'm preparing to shoot one of my movies that is coming out very soon. It is titled; Oluwatomisin. Myself and my senior brother, Zito Peller i.e Saheed Abiola Peller; we are into magic as well. We are taking after our father's legacy. So very soon, we want people to start coming to see what we have in stock for them. My brother also wasn't around for sometime but he's back. Now that we are fully back, you should expect something great from us.
How soon are you both coming on board?
Very very soon. I also want people to know that I have a foundation, the Nike Peller Foundation. It was born out of the desire to cater to the less- privileged. We used to support them in our own little way. I want people to support me in this cause. We have old people out there. We have many veterans artistes around that when you see their present state you would pity them for what they are passing through. We still have so many of them around. And these were our role models when we were young. What is happening to some of them now calls for our support. So, I'm using this medium to reach out to people to support the Nike Peller Foundation. I'm going to unveil it very soon. I have been doing that with my people gradually and so I want to make it official this time around.
-Jamiu Abubakar 08085185886
Send Us News, Gist, more... to citypeopleng@gmail.com | Twitter: @CitypeopleMagz