+ Many Other Dangerous Substances They Inhale & Take
Why They Now Go For A Drink Called TEQUILA
Many rich parents are in trouble right now. This is because many of their kids are seriously hooked on drugs and alcohol. Many are also hooked on all sorts of dangerous substances, many may not have taken notice of But that is the  trending thing right now in the society, especially among young people. That explains the high rate of abuse of painkillers and codeine. Teenage girls and even boys indulge in it. Those involved tend to conceal their abuse of this drugs, which has grown to become an addiction.
And the most worrisome aspect of it is that many of those involved in this drug abuse are not ready to stop because of the momentary pleasure they derive from it. Most of them don't know the negative side effects of it when they go into it and the price of addiction and abuse. Without knowing it, some have damaged their internal organs.
One of the reasons these younger stars go for drugs is to get high, which they believe alcohol can not give them. Mixture of codeine and other painkillers, they believe, would sedate their bodies and relax their muscles.  So bad is it that there are some of these young people who can not have  good sex without taking these drugs and getting high which they say take them to Cloud 9. Once on the drug, they become sluggish, their activities are usually slow and their eyes become half closed.  To those who just started taking the mixture, the soporific effect of the drugs make them to sleep a few minutes after usage. Once addicted, they overcome the drowsiness and they become super active. There are abusers, who reinforce it with Marijuana and a drug known as skunk. Once they get high, the girls become care-free and bold to participate in pornographic films without any qualms.
There are those who are victims of their environment. They live in neighbourhoods where drugs are sold. They run a high risk of being absorbed and induced into taking drugs. Mostly, young abusers later become addicts.
Many of them struggle with undiagnosed mental illnesses that manifest a variety of unpleasant symptoms.  Ignorantly, many resort to drug abuse to regain normalcy.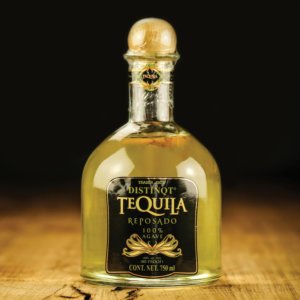 The worrisome aspect is that many young girls are increasing taking these drugs and claim they have attained rest of mind especially after a painful break up of what seemed a rewarding relationship with a loved one. A very close friend once revealed how and why she started using both Codeine and sleeping tablets when she was in school and didn't stop until 13 years after. Apparently, she had a boyfriend, who was very abusive. He often beat her which led to sleepless nights. She had cold one night and she bought codeine and a pain killer tablets, she said the drugs sedated her, relaxed her muscles and sent her to sleep like a baby. Since then she has been on the drug  until last year when she noticed that water was coming out of her breasts. She went to see a doctor and was asked to do a pregnancy test.  She was not pregnant, but was asked to run another text which revealed that she had developed High Prolactin that induced her brain, sending her body on an errand of forceful lactation.
Her doctor asked if she had been on drug for a long time or addicted to any pain killer?
Another test revealed that she had stopped ovulating and she didn't even know.
After more tests, it was revealed that her abuse of drugs which engendered excess prolactin stopped her ovulation. Excessive  painkillers and codeine in her system had led to this. Prolactin is the hormone that  secretes when a woman is breastfeeding which makes it difficult for her to get pregnant, while breastfeeding. If secreted in excess, it leads to ceasation of ovulation.
Investigation revealed further that some painkillers called non steroidal anti inflammatories (NSAIDS) are dangerous to use without complying with doctor's instructions. This group includes mefanamic acid (ponstan) often prescribed for period/endometriosis pain, and diclofenac (voltarol), which is often taken for muscle and joint pain relief. There are some small-scale research studies that show that taking NSAIDS at the time of a woman's ovulation could delay it or completely cease it. Besides,  excessive use of the drugs  could lead to miscarriage.
The long-term effect of addiction to codeine could have a negative impact on user's life. The side  effects may include, acute pancreatitis, liver, damage, kidney damage, increased sensitivity to pains, major depression, muscle twitching, cramps, spasms and pain, respiratory depression, cold and clammy skin, lack of muscle tone, homelessness, job loss owing to inability to perform required duties, divorce,  domestic abuse, coma and even death.
We can also reveal that there is an alcoholic drink many guys and babes are hooked on right now. It's called Tequila. It is a regionally specific distilled beverage and type of alcoholic drink made from the blue agave plant, primarily in the area surrounding the city ofTequila , 65 km (40 mi) northwest of Guadalajara , and in the highlands (Los Altos ) of the Central Western Mexican state of Jalisco. Aside from differences in region of origin, Tequila is a type of mezcal (and the regions of production of the two drinks are overlapping).The distinction in the method of production is that Tequila must use only blue agave plants rather than any type of agave. Tequila is commonly served neat in Mexico and as a shot with salt and lime across the rest of the world.
Tequila contains alcohol (also known formally as ethanol ) and is most often made at a 38% Alcohol content (76 U.S. proof ) for domestic consumption. This is what young people buy at night clubs and lounges. It was the drink that Tagbo,  Davido's friend drank that led to his death a fewweeks back.
Tequila is a distilled beverage that is made from the fermentation of the sugars found from the blue agave plant. Once it has been cooked, the main sugar become fructose.  Through the fermentation process,  many factors influence the higher alcohol content of Tequila.
SENATORS MOVE TO COMBAT MENACE
This worrisome trend of drug addiction amongst the youths has not gone unnoticed by the Senate. Apparently disturbed by the spread and threat of drug addiction within the younger generation, the distinguished Senators last week brought up the issue on the floor of the House where a motion to reform the Nigerian drug law was moved as well as suggestions on how the menace can be combated. Below are some of the motions raised by the distinguished Senators, with Senator Ben Bruce leading the pack:
MOTIONS
The need to check the rising menace of pharmaceutical drug abuse among youths especially in northern Nigeria by Senator Baba Kaka Bashir.
Senator Matthew Urhoghide said drugs have been consistently abused and suggests that these drugs should be made unavailable over the counter.
Senator Oluremi Tinubu added that, women resort to intake of drugs as a result of emotional negligence from their male partners and urges the Nigerian men to work on being emotionally available for their spouses.
Senator Ben Murray Bruce said; to fix the issue of drugs, the economy must be fixed, also before rehab centers are established the cause of drugs abuse must be understood.
Senator James Manager said we should be coming up with a solution to the problem not investigating what we already know of.
Senate resolved to: i. Mandate its Joint Committee on Drugs and Narcotics and Health to come up with a report back to the Senate on the needed Legislative interventions to combat this trend. II, he Urge the Federal Government to partner with relevant stakeholders, traditional rulers, pharmacists council of Nigeria, NGO's to create a holistic framework in fighting this category of drug abuse especially in Northern Nigeria, and Senator Kwankwaso added that the State Government and Local Government be included to prayer (ii), Senator Abubakar Kyari seconded. iii. Urge the National Food and Drug Agency (NAFDAC) to embark on a vigorous sensitization campaign on the dangers of drug abuse and steps on achieving a successful rehabilitation for people with drug addiction.
Senator Oluremi Tinubu added a prayer that the Federal Government should establish joint rehabilitation centers where victims of drug abuse can seek help when needed. Senator Magnus Abe seconded the prayer.
Senate President Bukola Saraki commended the sponsor and all co-sponsors of the motion on considering the Socio-Economic state of the country and stated that a likely solution is for the two Committees on Health and Narcotics to come up quickly with the bill to be passed concerning this.
Send Us News, Gist, more... to citypeopleng@gmail.com | Twitter: @CitypeopleMagz