•PORT HARCOURT Based Actress, POTENTIAL AUGUSTINE
Miss Potential Augustine is a pretty looking actress based in  Port Harcourt. The Akwa Ibom state born graduate of Computer Science from Rivers State University of Science and Technology Nkpolu-Orowurokwo Port Harcourt, now Rivers State University, is very creative in her chosen trade which is Acting. She is bold and very articulate. 
But Miss Potential Augustine apart from being cast in any set-reflects a character that tells a story that clutches at your your heart easily as she tells such stories with very serious words and actions that capture your emotions and whole being. On Sunday 19th of February, 2023 she granted exclusive interview to City People Magazine Port Harcourt Bureau Chief, EMEKA AMAEFULA +234(0)8111813069, where she narrated her 13 years experiences in in the Nollywood Movie industry. Read On.
May I meet you?
My name is Enomfon Augustine Ekanem but my stage name is Potential Augustine. And I am from Nto Udo Adanga, Efen Ikot Okoro in Ika Local Government Area in Akwa Ibom State. My father is late. My mother is alive. My mother has two of us, myself and my elder sister. I'm the second child of my father but my father has step sons and daughter (younger).
Are you married?
For now, I am single, I am not yet married.
How do you manage fame as an actress who's in the Movie business?
People usually ask me whenever they see me on the road, they ask me if I act in films and that they watch my movies and they do see somebody that looks like me. They also tell me that they like me. Sometimes I just tell them that "Maybe yes, I act in films." I feel excited when people see me and know me as an actress without telling them. And they will just be happy and they make me their friend. Also, a lot of them want to join acting, as they keep demanding if I can bring them into the Movie Industry and all those stuffs. So, being a Nollywood actress is a dream come true for me, because I love it and it gives me joy.
Did your parents support you the first time they heard that you have taken to acting as a career?
They never supported me as they were so angry saying that I should finish University first instead of going to look for movie job. So, it wasn't easy for me then. At the initial stage, it was like hell for me, we were always fighting and quarrelling and all those things at the early stage. But later they had to succumb because they found out that that's what I wanted. And they have no choice than to stand with me and support me now. But initially they did not accept it.
When exactly did you make your debut in the Movie business?
I started acting in 2010 and my first Film Director was late Dan Williams Apara. The title of the Movie was Ideoroyin. My first experience was great because it was what I wanted, so I put a lot of more effort to get it right…you know when you do something for the first time being in front of Movie Camera the Director was telling me what and what that I should do. I played as a wicked woman in that particular movie. That was my first time of acting. And it was amazing and I tried despite being my first time in handling and facing the Movie camera as the Director just put me through telling me what and what to do. And it was amazing as I was so happy that I finally started acting.
Are you doing any other business apart from Movie Acting?
For now, I am doing little business to survive and it is not up to my target for now. I am looking forward to starting other businesses this year by the grace of God. I am just hoping to get a good capital to start a bigger business so that I will be able to support my acting Career because it's all about finances.
Can you take us down your academic background?
I had my First School Leaving Certificate at Sangana State Primary School Mile 1, Port Harcourt. And I had NECO and WAEC from Ika Secondary Commercial School, Ikot Osukpong, Ika Local Government Area Akwa Ibom State. Again, I had my Bachelors of Science Degree B.Sc. All of these except my NECO and WAEC that I did in my place in Akwa Ibom state the rest of it I did at Port Harcourt. I went to Rivers State University of Science and Technology Nkpolu-Orowurokwo Port Harcourt then, now Rivers State University-RSU. And I am looking forward to getting my Master's Degree and may be Doctoral degree by God's grace.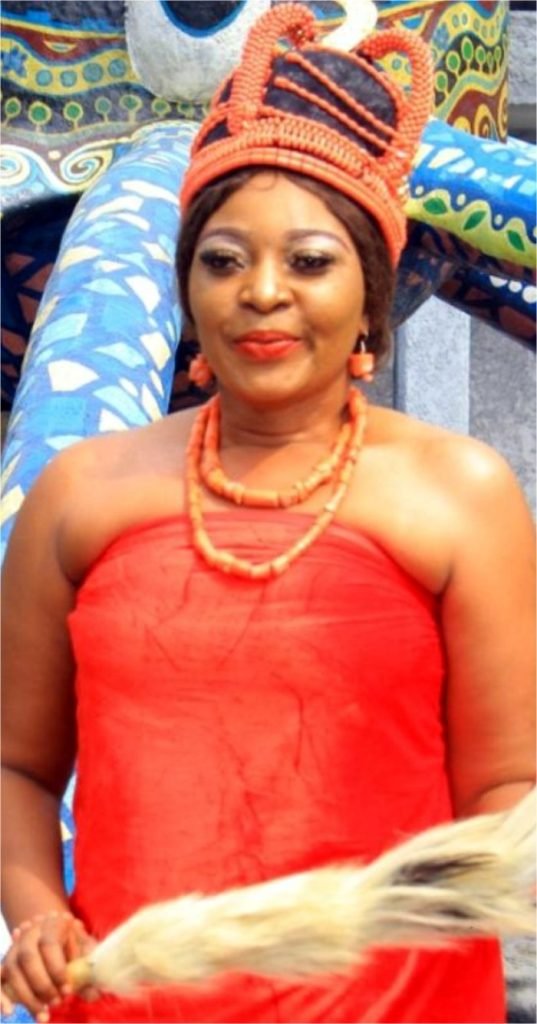 There's this popular thing people associate with ladies who are into Acting which is about Sexual Harassment, have you ever been sexually harassed before?
Yes, this particular question you asked me now is everywhere in every organization be it Schools, Church and corporate organisations, it happens. I faced it in School when I was in the University. I nearly dropped out of School because of that. I faced it working as a Secretary in a firm, as I was sacked from a job because of that. I also faced it when I was working in a Church as a Church Secretary. I was rubbished and frustrated because of that. And here in Nollywood I faced it too. It's everywhere. But it depends on individual and how you handle it. For me now, they have tagged me as a "stingy woman". The "Stingy Girl" and I like it. That's the nickname for me there in Nollywood with me being "The Stingy Woman". But It has never been easy for me to be sincere with you in getting a role, even at that I never give it a thought.
How was your growing up like?
In my growing up days I liked watching Home videos which has now become African Magic Movies and other channels especially Nigerian movies. So, I liked what they were doing and I liked seeing them act. And I was telling myself I can do it. So, I knew, I can act, this is because I loved it most whenever I see Ini Edo at that time, Omotola and Stella Damasus, Genevieve Nnaji, Regina Askia, Grace Amah, Jim Iyke, Saint Obi, Kenneth Okonkwo all of those old actors then that I had mentioned. I was so inspired when I saw them act, I loved it. So, that's how I started developing interest that made me come into the industry. Now, I am here in Nollywood as a Nollywood actress too.
You have a natural seductive appeal, did it evolve?
Thank you for that compliment. I'm a public figure, and you, know as an actress your skin and your physical appearance matters a lot. So, I do take care of my skin and my health. And I do take good care of my body by using good cream for it so that if the Movie Camera comes closer to you for photos it will give you a good picture. Because of that you got to take care of your skin. There's this job that I went for and the Director was saying that if you have pimples on your face that Movie camera will capture the pimples on your face so you need to take good care of your skin for camera and your career sake.
What is your fashion regimen like? Do you find it tough spending hours getting prepared for occasions? In your own case how long does it take you to prepare for events?
Yeah, it depends on the occasion that you're attending. If you are going for Red-Carpet or if you are invited at Government House events or wherever, it defines the kind of dress that you are going to wear. For example if you are gonna wear a flow gown or if you gonna wear a Jeans Trouser and T-shirt it depends on what you gonna wear. But the main thing that takes time in women dressing up for events is Make-Up not even the dress. Like it takes 30-minutes for you to Make-Up. Let me say Make-Up plus your dressing takes highest one hour. So, in that case you gonna wake up early say if you have appointment by 8 O'clock you gonna wake up by 7 O'clock and you are ready and set to move. The only thing that I know that takes time in dressing is the Make-Up. But once you are done with your Make-up, putting up your gown or whatever you want to wear plus your shoes will not take you up to 30-minutes or at the highest one hour.
How can you be reached especially on social media?
 My social Media contacts are as follows my handles. Instagrams… potentialaugus. Facebook… Potential Augustine and for TikTok…..@potential037. It's my pleasure meeting you.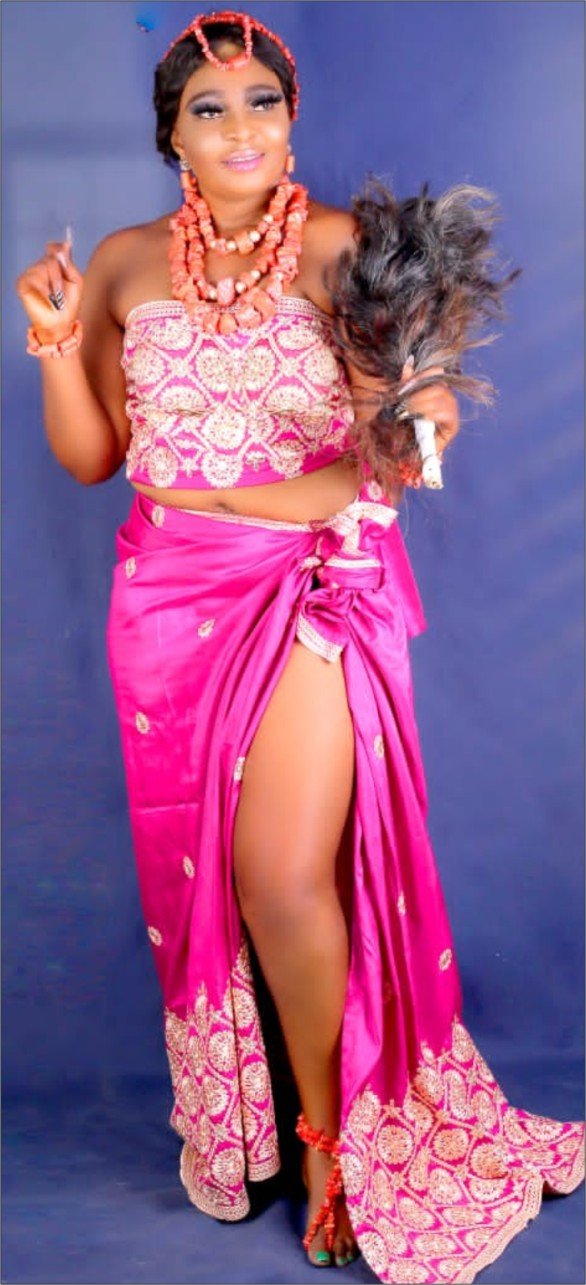 Send Us News, Gist, more... to citypeopleng@gmail.com | Twitter: @CitypeopleMagz