If you are one of those considered politically discerning, you must've noticed the seemingly silent withdrawal of the vice president, Yemi Osinbajo, from all political matters relating to the APC. From the very night he lost out at the APC convention in the most dramatic manner possible, to the party's eventual presidential candidate, Asiwaju Bola Ahmed Tinubu, the usually visible and eloquent number two citizen of the country appears to have gone under the radar, rarely seen in public, except when it is extremely important for him to make such appearance. He did not join the APC in any of its political rallies leading to the governorship elections in Ekiti and Osun States, which had all the party's top hierarchy in attendance. Neither has he participated in any of the party's stakeholders meetings or joined Asiwaju on any of his consultation trips and visits to prominent Nigerians around the country. This has come as a big surprise and raised concerns, especially amongst many who thought he had long forgotten about his defeat at the APC primary and had moved on, more so when the party's flag bearer, Bola Tinubu, had called on him as part of his reconciliation visit two days later. But clearly, the vice president may not have moved on after all. It appears he still has a lot of axe to grind with a few powerful people, starting with the president, Muhammadu Buhari. But, why would the vice president have an axe to grind with the president? For what reason will Osinbajo be unhappy with his principal, a man whom he had shared a most cordial working relationship with? Let us tell you.
It would be recalled that long before the APC primary election took place, there was speculation, and a strong one at that, that the president was going to have his own anointed candidate whom he would force on the party as its consensus candidate. That anointed candidate was the vice president, Yemi Osinbajo. What is still unclear however, even to this day, is whether the president actually made any verbal commitment to his deputy or it was just the president's body language that the vice president interpreted to mean he was going to get the backing of the president as his anointed candidate. But one thing was clear, the vice president was sure he was the anointed candidate and was confident he would get the backing of the president to become the party's presidential flag bearer.
While Osinbajo was waiting for the moment the president would come out in the open to publicly anoint him, Tinubu had hit the ground running, traversing the length and breadth of the country, consulting widely and marketing himself as a presidential hopeful to the different regions of the country. He was going at a pace that many thought was a bit frenetic for his age. But Asiwaju didn't care if he was going too fast for his age. It didn't matter to him that he could put his health at risk. He had his sight set on his target and he was not ready to let go. Many were shocked to see he didn't conduct himself like he was a front runner in the race, Tinubu went about his consultations like he was the underdog. While he was busy begging and soliciting for support, the 'anointed one' sat back, relaxed, and waited for the moment he would be anointed. But that moment never came. It turned out that President Buhari indeed had no anointed candidate, Osinbajo was then left out in the cold, on his own and abandoned in the middle of nowhere.
A credible City People source close to the seat of power, said: "this was the reason why it took the vice president ages to declare his intention to run for the presidency. He was waiting for the president's nod, or his anointing, as they call it, but it never came. And by the time he realized it was never going to come, it was too late for him to do anything about it. He had to go ahead and make his declaration on his own. And by then, he had visited only few places and met with only few prominent Nigerians who could barely give him anything near the kind of support he needed to defeat a political juggernaut like Asiwaju. And the rest, like they say, is history. And even when the cabal saw that Osinbajo was not going to be favoured by Buhari, they tried to foist Senate President Ahmed Lawan on the party as it's consensus candidate but that too did not work. The APC governors made sure of that. They stood their ground and insisted power must return to the South. We all know what happened afterwards, both Lawan and Osinbajo lost miserably at the convention, this is why Osinbajo has been very angry with Buhari. He feels the president betrayed him. But he has conveniently forgotten that it was this same Asiwaju that deployed all of his resources and political structure to enthrone then General Muhammadu Buhari as the president of the Federal Republic of Nigeria, so how can the president back stab a man like that for him? And for Osinbajo himself, was it not Tinubu that gave him the vice president slot on a platter of gold?" the source concluded.
When the list of those on the APC Presidential Campaign Council was released a while ago, not a few were surprised when they found that Osinbajo's name was missing. The reason, according to a press statement from the presidency, was that the president did not release the VP to be on the campaign train because he, the president, was also head of the campaign council, and so couldn't release his VP because he needed him to focus on governance and attend to national matters while Buhari joins Asiwaju as they traverse the entire country campaigning for votes. Buhari is the head of the council.
"But nothing could be further from the truth," said the source. "The president didn't excuse Osinbajo from campaign matters, he, the vice president, excused himself. He didn't want anything to do closely with neither Tinubu, who humbled him at the primary, nor the president who led him on into believing he was the anointed one only to leave him stranded and powerless against the powerful political machinery of the Jagaban Dorgu. The VP has not quite forgiven Buhari for this. He is still very angry with the president. And this is why he has been keeping to himself, withdrawn from all of the campaign frenzy going on around him and simply waiting for handover next year, when he would quietly leave government and politics altogether and retire to a quiet life, never to have anything to do with both Tinubu and Buhari ever again."
But, how can he possibly not have anything to do with the campaign or not support Asiwaju's aspirations while he is still in the APC, we asked our source? "But that is exactly what he is doing and will do till he leaves the government next year," he responded affirmatively."Except something really dramatic happens, I do not see anything different from what I have said happening. Or, have you seen or heard Osinbajo come out to publicly support Asiwaju's presidential aspirations since he lost out at the convention? Has he openly identified with Tinubu or Kashim Shettima? How many times have you seen him lately together with Buhari? The man is unhappy. He feels betrayed by the President. He feels he can no longer trust Buhari, so he has been keeping to himself."
Our source continued: "Even his wife is with him on this. She has also chosen not to come out and identify with Asiwaju's aspirations. And this was evident as she too has also been missing on the APC Women Campaign team. For those who do not know, it was Dolapo Osinbajo and her husband, the vice president that the First Lady, Aisha Buhari, was referring to when she said some people were still sulking and yet to recover from their loss at the APC Convention. They have made themselves inaccessible by switching off their phones. She knew exactly those she was referring to when said those words."
It remains to be seen whether things would ever return to normal between the vice president and his erstwhile mentor and former leader, Asiwaju Bola Ahmed Tinubu. Ditto for his relationship with the president. March 2023 is just around the corner. But for now, the relationship between the vice president and his principal, President Muhammadu Buhari, stays the way it is. He is still hurting after that defeat. He is still sulking. It will take a while before he will be able to forgive Mr. President for treating him the way he did and making him the laughing stock of the party.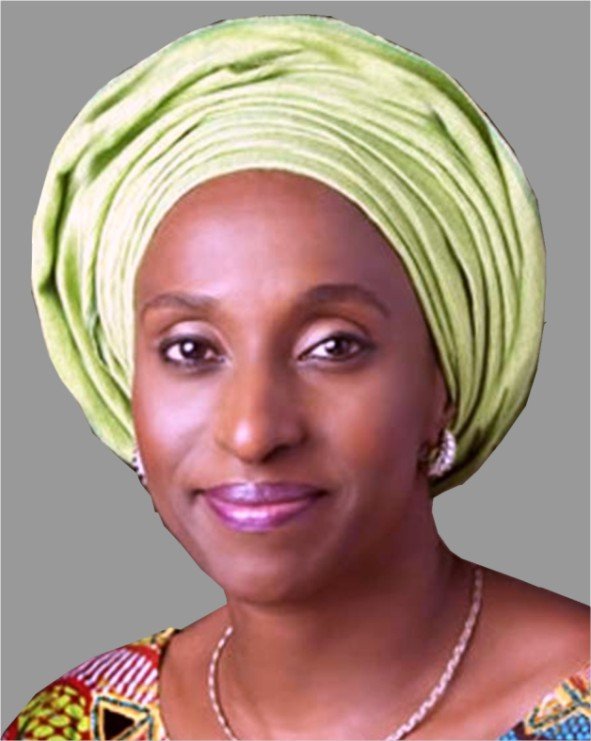 – WALE LAWAL
(08037209290)
Send Us News, Gist, more... to citypeopleng@gmail.com | Twitter: @CitypeopleMagz