The Personal Assistant to President Muhammadu Buhari on Social Media, Lauretta Onochie has maintained that Buhari has never been involved in fraudulent acts at any point point in his career.
She stated this in reaction to concerns by some Nigerians over the recent order by the President that the second tranche of the Paris club refund be released to state governors.
Onochie, who took to her Facebook page stressed that the President was not a businessman and had always depended on his salary.
She wrote: "Our President Muhammadu Buhari is not a businessman. He has never been involved in doing business.
"He has never been involved in sharp practices to unfairly line his pockets, all his life.
"He has always worked in areas where he earned salaries. That's how he managed his family finances. Salaries.
"So he can never understand how families are expected to survive this harsh economic realities when they go month by month, without their salaries.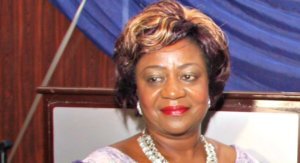 "President Buhari has run out of patience with Governors who are owing salaries and has ordered CBN, Finance Ministry to release the Paris Club refunds to states immediately."
She, however, urged Nigerians in states where salaries are owed to rise and speak out against such action.
"Nigerians in the states where salaries are owed, must become active citizens by insisting that their salaries be paid.
"They must camp in front of the government houses, peacefully till their salaries are fully paid.
"Enough of this taking Nigerians for a ride. Let's stop making excuses for those who are standing on our heads," she added.
Daily Post.
Send Us News, Gist, more... to citypeopleng@gmail.com | Twitter: @CitypeopleMagz