Oba TEJUOSO, OONI OF IFE, Chief ADE OJO Storm Event
Blow-By-Blow Account Of The Grand Event
The 2017 City People Real Estate Awards was held two weekends back in Lagos and it was well attended by many big players in the real estate sector. This event, which was the 3rd edition attracted very many prominent Nigerians especially those in the Built industry. It was held at the prestigious Balmoral Events Centre, Oregun, Lagos. Below is the blow by blow account of the awards which was followed by a scintillating performance by Fuji star, Adewale Ayuba.
WHY CITY PEOPLE HOLDS REAL ESTATE AWARDS
Over the last few years City People Magazine has become a force to reckon with in the Real Estate sector. It is now for its incisive reportage of  Real Estate and Property issues and those who play big in this sector. So, week in, week out, City People carries hot stories and gists about real estate and who is doing what. This new focus on real estate has earned it several awards, the most recent being the Lagos NIEVS award for being the best news medium (pint) covering real estate. To further deepen its reportage of that sector it recently introduced this annual award to honour big players who have done remarkably well in that sector. This years own is the 3rd edition of the awards.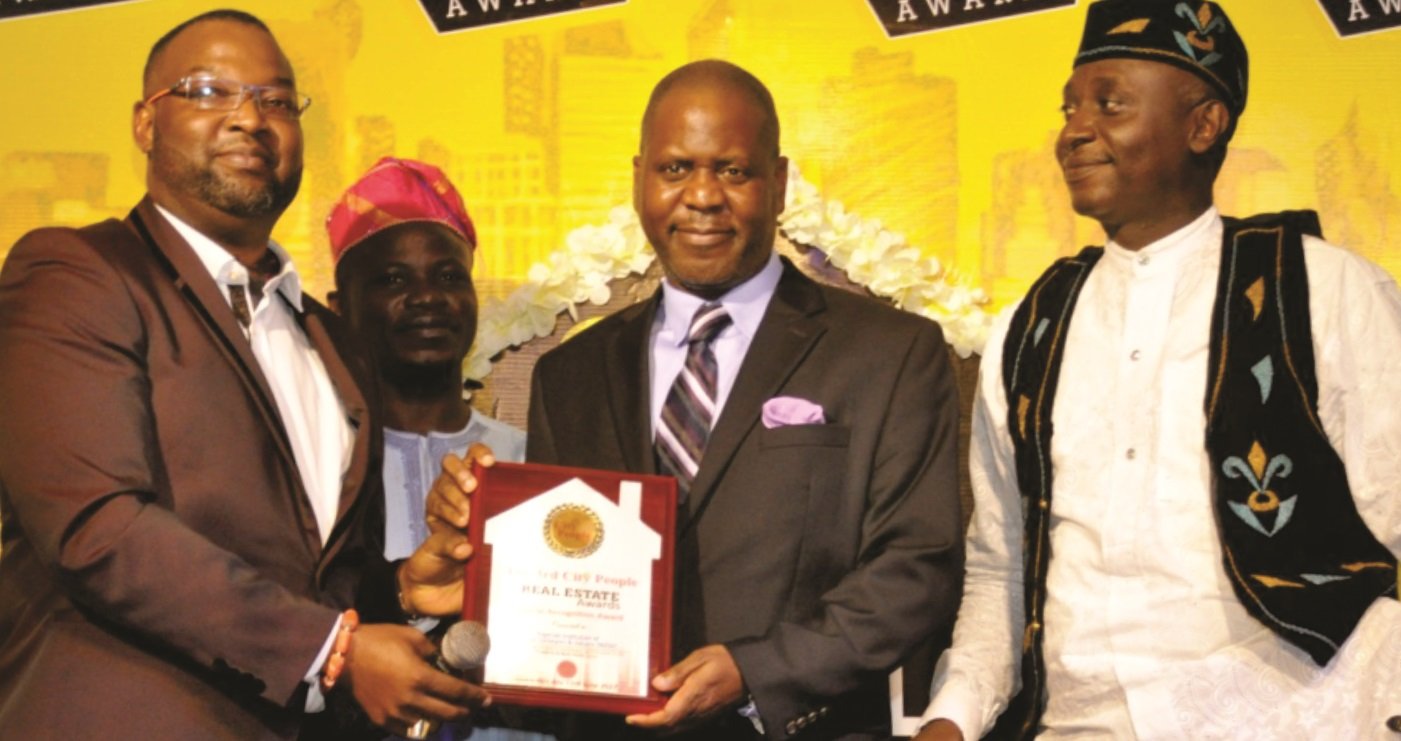 OBA TEJUOSO CAME WITH HIS 3 OLOORIS
Midway into the event the Osinle Oke Ona Egba, His Royal Majesty, Oba (Dr.) Adedapo Tejuoso arrived with an entourage in 4 jeeps. He came with his 3 pretty Olooris, dressed in similar black and gold outfits. He also came to the event with his friend of over 40 years, Chief Micheal Ade Ojo, the Chairman of ELIZADE Motors. All of them sat around a table. Kabiyeesi's grand entry added royal colour to the event, as his triumpheters announced his presence. He was the Chairman of the event. Unknown to many, Oba Tejuoso is a big real estate player. But he is silent about it. He told the audience that he chose to attend the event personally because of the respect, love and admiration he has for the Publisher of City People, Seye Kehinde. He said he was impressed at the decision of the Publisher to travel to Abeokuta years back to come and personally interview him.
He then asked the Publisher to go on stage to take a bow 4 times, for his humility and resilence in keeping City People alive.
ELEGANZA BOSS SHINES @ AWARDS
The Chairman of Eleganza Industries, Alhaji Rasaq Okoya bagged the highest honour at the awards. Although he could not make it to the award he sent one of his sons to pick up his award. He won the Grand Commander of Real Estate in Nigeria award.
OONI OF IFE SENDS REPRESENTATIVES
Many people have almost forgotten that the Ooni of Ife, His Imperial Majesty, Oba Adeyeye Ogunwusi is a big player in real estate. Before he became the Ooni he had played big in real estate. Though he wouldn't make it to the event he sent 2 Obas and his staff of office to represent him. In attendance was Oba Kayode Omisore, the Olu of Olorunsogo and Oba Adebisi Segun Layade, the Alara Oodaye of Araland.
ELIZADE BOSS WAS THERE
Many people could not help but wonder the secret of Chief Micheal Ade Ojo's youthful look at 79. He was 79 last week but he does not look that age. The stylish billionaire from Ilara Mokin, came in the company of Oba Tejuoso.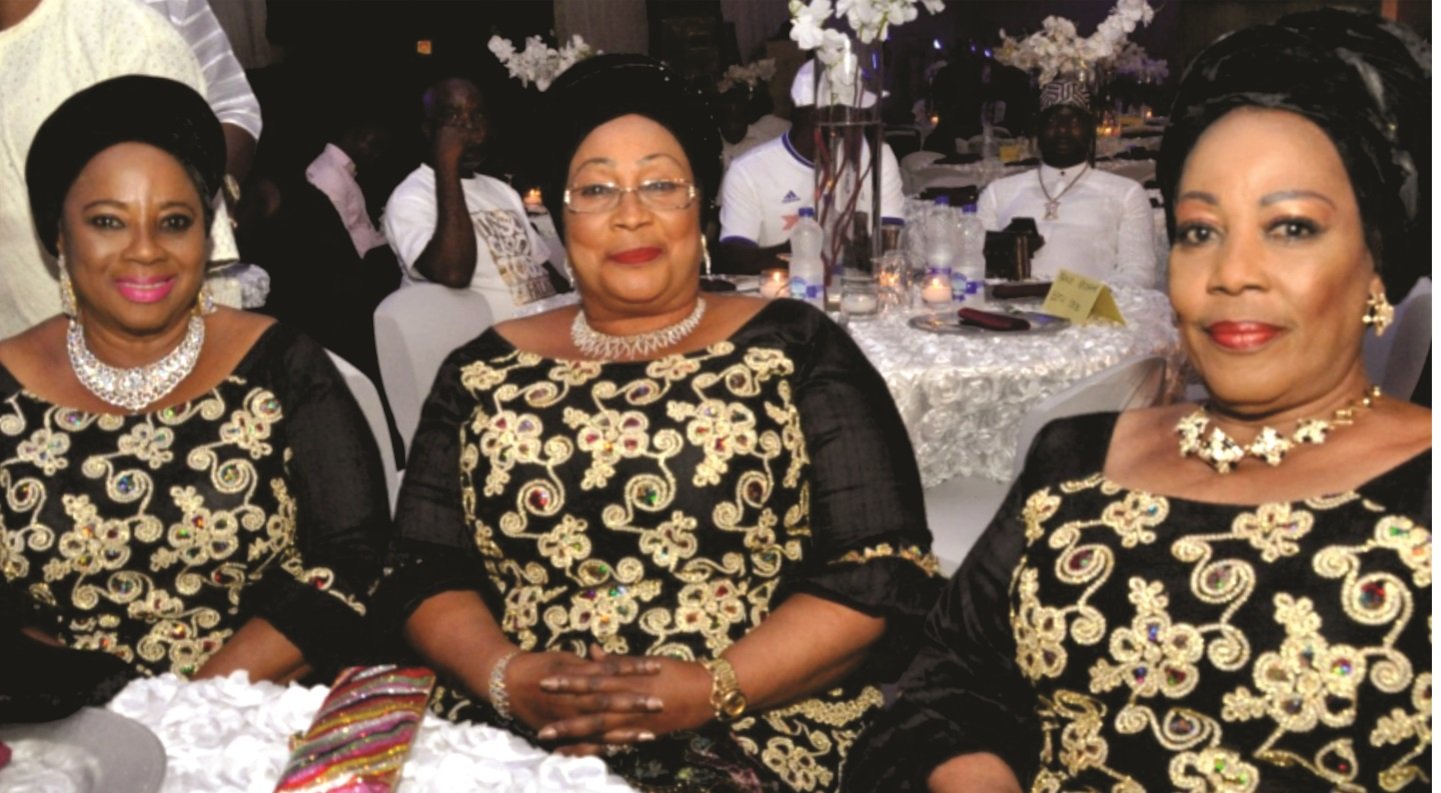 ADEWALE AYUBA THRILLED GUESTS
On bandstand at the event was Bonsue Fuji King, Chief Adewale Ayuba who performed twice during the couse of the show. Mid way into the show he performed for about 40 minutes and then rounded up the show with a grand performance which saw many celebrities.
LAGOS LANDS BUREAU PERM SEC CAME WITH TOP AIDES
Lagos Lands Bureau was honoured at the event and the Permanent Secretary of the ministry, Bode Agoro led a powerful team of top aides from the Ministry. They all looked so corporate in their dark suits. They are Lekan Adenuga, Wasiu Olayinka, and Kayode Bombala O-Demola Alade, Bamidele Ibraheem, Abou Faif, Oyekemi Adeobu and Ogunleye Oladapo.
LAGOS HOUSING MINISTRY PERM SEC CAME
Another top government official who came for the event was Architect Foluso Dipe, the handsome Permanent Secretary, of the Lagos State Ministry of Housing. He came to stand in for the Commissioner, Hon. Gbolahan Lawal. He delivered the keynote address where he restated the Rent-To-Own Housing policy of Gov. Ambode.
GOV. AMBODE WINS AWARD
Although, he couldn't make it, Lagos Governor, Mr. Akinwunmi Ambode was honoured at the event with a very special award. He emerged the Best Real Estate Friendly Governor on account of his Rent-To-Own housing policy which is fast turning many Lagosians into landlords.
2 TVC PRESENTERS ANCHORED EVENT
Part of the success of the event could be traced to the beautiful way the MCs handled the flow of events. Both of them are damn good professionals. They are TVC presenters. They are Bukola Samuels and Mike Okwoche, a Senior Anchor. They added colour to their presentation.
REVOLUTIONPLUS PROPERTY DEVELOPMENT COMPANY
The owner of the firm is  Bamidele Onalaja, he arrived Balmoral Event Centre around 4 pm, gorgeously dressed in 'Agbada' native, while his pretty wife, Tolulope Onalaja wore a lovely black gown, with touch of purple. They both complement each other as they both walked  to red carpet for photos shot. The company later won Most Reliable Real Estate Firm Of The Year Award.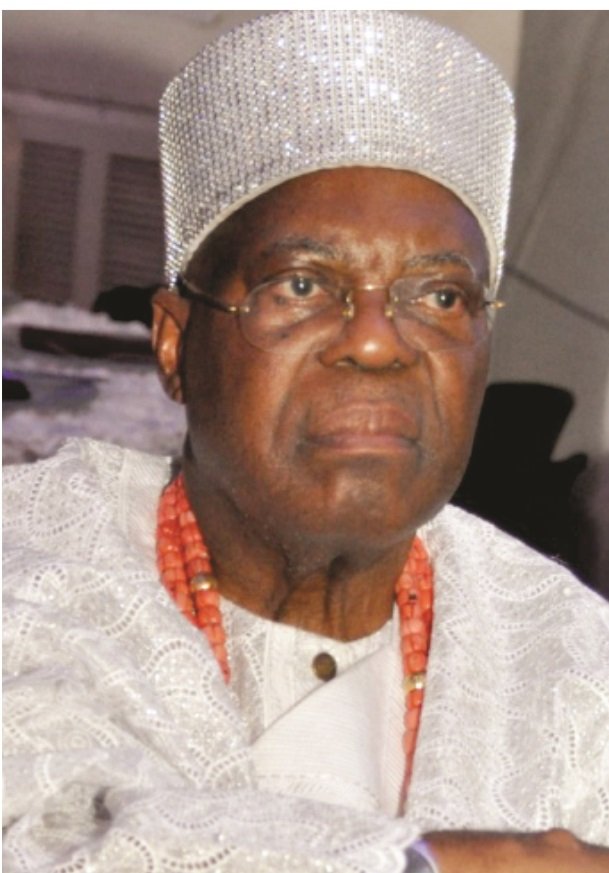 TOSIN OSHINOWO GRACED THE EVENT
Tosin Oshinowo is a 37-year-old  lady architect who has done a lot. The simple lady who designed the magnificent Maryland Mall, Lagos, was present with her look-alike mother. Architect Tosin looked so beautiful in black evening gown, which perfectly sat on her body. The cute lady won the architect of the year award.
IFITECH & ASSOCIATES LTD
Mr Isaac Ifeanyi is the CEO of this Property company, he arrived the venue with some of his staff. They were casually dressed in their yellow T-shirt outfits. The company, Ifitech and Associate Ltd, was crowned the most affordable real estate firm of the year.
THE YANKEES CONSTRUCTION & COMPANY CAME ENMASSE
The Yankees Construction & Company is owned by Mr. David Ezeodo,  the owner of Customise Homes in Osapa. At 4 pm, he arrived the venue with his pretty wife, Jessica Ezeodo, who looked gorgeous in her beautiful outfits. They were later called on stage, as their company was honored with the special recognition award in the built environment.
EUCHOMES ALSO DAZZLES
EUCHomes is a real estate company that has done a lot in providing affordable land to average Nigerians, home and abroad. Mr. Uchenna Ben Odunzeh is the man behind this firm.  He came with an entourage. He arrived the venue with his G-Wagon Mercedes Jeep. His wife looks so beautiful in a lovely pink gown, while her husband was in a well cut and neat suit. They were ushered to the red carpet for photo shot. His company, EUCHOMES emerged as Most Promising Real Estate Firm Of The Year.
PRINCE KAZEEM ELETU ODIBO CAME 
Prince Kazeem Eletu Odibo doesn't need much introduction. His name has become the household name in Lagos. He stormed the venue with his aides, one of them is Sanje. Prince Kazeem was in white native outfits, matched with a white cap.  He complimented it with long neck gold, which made a lot of people to focus more on him. He got a very special and unique award in the night. He emerged Most Outstanding Royal Family In Property Award.
NONSO ONNY-EZEH, BROUGHT MANY CAKES
Many call her Nonso, but her real name is Chukwunonso Onny-Ezeh(Mrs.) she is a real estate queen. This beautiful woman is the CEO of Assist-2-Sell Properties. She flew in from the US a few days to the event to received this award. Nonso arrived the venue around 5pm, she was beautifully dressed in a nice outfit. Some of her staff and friends were already on their seats waiting for her arrival. Though, she didn't come with her husband but he was ably represented by his family.  This beautiful woman was conferred Real Estate Woman Of The Year Award.
KAB CONSTRUCTIONS WAS HIGHLY HONOURED
KAB Constructions is a real estate company with 10 years  experience. The young and vibrant Mr Kehinde Alex Bankole is the Chairman of this company. He was available  that day, as his company won the Indigenous Construction Company Of The Year Award. This humble man arrived the venue around 6 pm. He was neatly dressed in suit. He came with a lot of his friends and staff.
STRUCTMATICS ENGINEERING ALSO HONOURED
Structmatics Engineering Company was floated 4 years ago by Engr. Oludayo Lekan Aderinwale. This talented individual stormed the venue with his aids. Engr. Dayo was in a happy mood throughout the event. His company was given a Special Recognition Award.
CHIEF EMEKA UZOETO CAME WITH HIS FAMILY
Chief Emeka Uzoeto owns the company, 1st Homes Limited. This man  has done so well in the property business. He arrived the venue around 6 pm and he was looking so cute in his native attire. His wife, Obiageli Uzoeto looks beautiful as they both walked to the stage to receive award. They were conferred with Property Developer of The Year.
NIGERIAN INSTITUTION OF ESTATE SURVEYOR & VALUERS, LAGOS BRANCH CAME ENMASSE
Special Recognition Award   was also given to the Nigeria Institutions of Estate Surveyors & Valuers, Lagos State Branch for their immense contribution to the real estate sector.
This body ensures that the real estate business and activities in Nigeria is properly run and it conforms with global practice.
REAL ESTATE DEVELOPERS ASSOCIATION OF NIGERIA (REDAN)
Special Recognition Award was also given to the Lagos branch of  Real Estate Developers Association of Nigeria (REDAN) for its remarkable contributions over the years to the built sector.
This association has played a big role in the Nigerian real estate industry.  It's one of the most respected associations in the industry.  It ensures real estate sector in Nigeria meet International Standard and Practice.
CHIEF (MRS.) LIZZY CHARLES NWAGBARA
Chief (Mrs.) Lizzy Charles Nwagbara is a big real estate player-cum -Lawyer. She arrived the venue with some of her friends and family's members. She has been in the Built sector since 1988, as a Youth Corper.  His lovely woman has contributed her quota to the sector.  Chief Lizzy is Iya Ni Wura of Egbaland'. She was putting on a cap that pronounced her as a Chief.
ADRON HOMES & PROPERTIES LIMITED STORM THE VENUE
Talk of a property company which is full of activities week in, week out and Adron Homes is the firm. The Chairman of the firm, Oba Adetola Emmanuel King, the Akile and Asiwaju of Makun kingdom, Sagamu, Remoland. His staff came early to the venue, as if they knew they will be getting double award! Although, he didn't come with his amiable wife, Mrs. Aderonke Adetola who celebrated her 40th birthday on Sunday 18th, June 2017. He was in a well tailored suit as he was called on stage. The first set of awards were presented by this successful man, before his company won Most Active Real Estate Firm Of The Year.
ESV OFFIONG SAMUEL UKPONG
ESV Offiong Samuel  is the past Chairman of Nigerian Institution of Estate Surveyors and Valuers (Lagos State Branch).  This young man has positively affected the branch, interms of ideas and awareness of the profession.  He has successfully stated the importance of the profession and the advantages of Estate Surveyors and Valuers in the built sector.
In the last two years in office, he has met with lots of high profile government officials and agencies, making the profession more relevant in the real estate sector. He won Estate Surveyor and Valuer of the year award. This man was in a lovely local attire and he got so many eyes turned with his fashion.
Oba ADETOLA EMMANUEL KING, DAZZLED
Oba Adetola Emmanuel King, the CEO of Adron Homes & Properties is well known in the real estate sector. This man arrived the venue looking very stylish. And immediately he arrived, he was taken to red carpet, where he took pictures with celebrities and real estate players. A lot of his staff  were already waiting for his arrival and he didn't disappoint them.
EAGLE PAINT FULLY REPRESENTED
Eagle Paint was honoured a the event. From the company came apowerful delegation. The Chairman of the company, Chief Akin Disu came, so also staffers like Taiwo Salami and Kayode.
WITH LOVE FROM ADRON HOMES
A lot of satff members of ADRON Homes came like Obafujabi Olayemi, Moses Abayomi, Chris Agbejoye, Eze family, Sumbo Oguntoye, Oloruntoba Folashade, Emmanuella, Michael Oladipo, Balogun S.O, Oduntan Adewunmi.
Send Us News, Gist, more... to citypeopleng@gmail.com | Twitter: @CitypeopleMagz