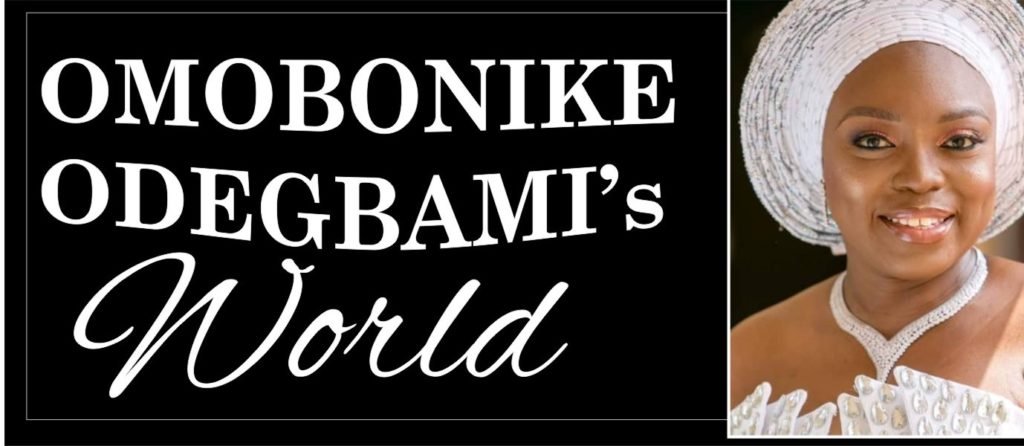 Funlayo Alabi and her husband co-founded Shea Radiance, a natural beauty brand, dedicated to transforming hair, skin, thinking and lives into something beautiful. She believes in the power of economic access and what could happen when women reach out to lift other women, regardless of their differences.
Her business was born out of the need to find a natural solution for her young children's eczema-prone skin. That need sent her on a quest to her homeland of West Africa, where she rediscovered the healing properties of Shea butter. Not only did she find the missing ingredient for her skin and haircare products; she also found a way to link her journey of motherhood to that of women Shea producers in Africa. An integral part of Shea Radiace is to empower the 16 million African women, who are picking and processing Shea nuts and butter, and connect them with women around the world, who benefit from their artisan craftsmanship
Funlayo spent a decade working in healthcare as a business analyst and software developer while she created the Shea Radiance brand in her free time. She spent nearly a decade working on all-natural product formulations for Sea Radiance, with the objective of perfecting a high-percentage of shea butter formulation. Shea Radiance products are sold in retail outlets like Whole Foods Market and other natural and organic retail stores.
Funlayo is a global business leader who speaks domestically and internationally on matters of international business, market and economic access for African women, Africa's agricultural sector and Shea butter. Her speaker credentials include HBA Global, USAID, Global Shea Alliance conferences and domestic academia. Funlayo served as the Chair of the Global Shea Alliance Sustainability Working Group from 2016 – 2018, where she is responsible for leading change to ensure the next generation of business values the input of the women whose labour is so instrumental to the industry. Funlayo holds a B.A. in International Business from Oward University and an M.B.A. from Regent University.
ABOUT SHEA
RADIANCE
Shea Radiance was founded in 2008 by Funlayo Alabi on the premise that women need to care for themselves. Shea Radiance crafts artisanal skincare and haircare products that are all-natural with the purest, small-batch, women-sourced shea butter from West Africa as a primary ingredient. Shea Radiance promotes the power of community and empowerment for women around the globe. For more about the Shea Radiance story, please visit http://www.shearadiance.com.
Tell us about how you got into your current profession?
My background is in Info & Tech. I started my business to solve my family's skin care problems. In the process, we realised we had created a natural solution to dry skin problems
When you mentor young Nigerians who look up to you on how they could make it in life,What advice do you give them ?
I encourage young entrepreneurs to uncover the reasons they want to succed in business and this reason has to be greater than profit. It is the emotional passionate reason that will keep you going when things get tough.
Tell us about your schooling. You were born here in Nigeria. Why did you relocate to the US?
I went to St Mary's Private School in Lagos and the Queens College Yaba for Secondary School. I was born in the UK and raised in Nigeria
What were the major challenges you encountered along the way?
One of the major challenges in business is finding our and reaching the ideal customer. Finance can also be a challenge when you are doing business in a competitive market like the US
Why have you remained proud of being a Nigerian?
I remain proud to be a Nigerian because we are a creative, resilient and gifted people
Send Us News, Gist, more... to citypeopleng@gmail.com | Twitter: @CitypeopleMagz