•As New Group Emerges
The Lagos Chapter of the Real Estate Developers Association of Nigeria is currently divided over the choice of governorship candidate, in Lagos. Their choice is strictly Gov. Sanwo Olu and Labour Party candidate, Gbadebo Rhodes Vivour. We have it on good authority that while some of them support Gov. Sanwo Olu, some  are not happy with him. And they are determined not to vote for him. 
A few days ago, one of the prominent members of Lagos Chapter of the Real Estate Developers Association of Nigeria told City People that so bad has the situation become that they have had to form another arm, under REDAN to support Governor Sanwo Olu's second term bid. "Some of those are aggrieved and who dislike Governor Sanwo Olu's real estate policies in Lagos have vowed not to vote for him, and most of them are Igbos. They prefer the Labour Party candidate, Gbadebo Rhodes Vivour. It's for this reason some of those who support Sanwo-Olu had to form the Lagos Real Estate Stakeholders, to support the governor".
We also spoke with one of the Igbo property developed who used to be a member of REDAN in Lagos, with his office within Ajah axis and who plays big in real estate. He told us that, he pulled out of the association because his Land was wrongly taken over by the Lagos State government. And this was a land that cost him millions".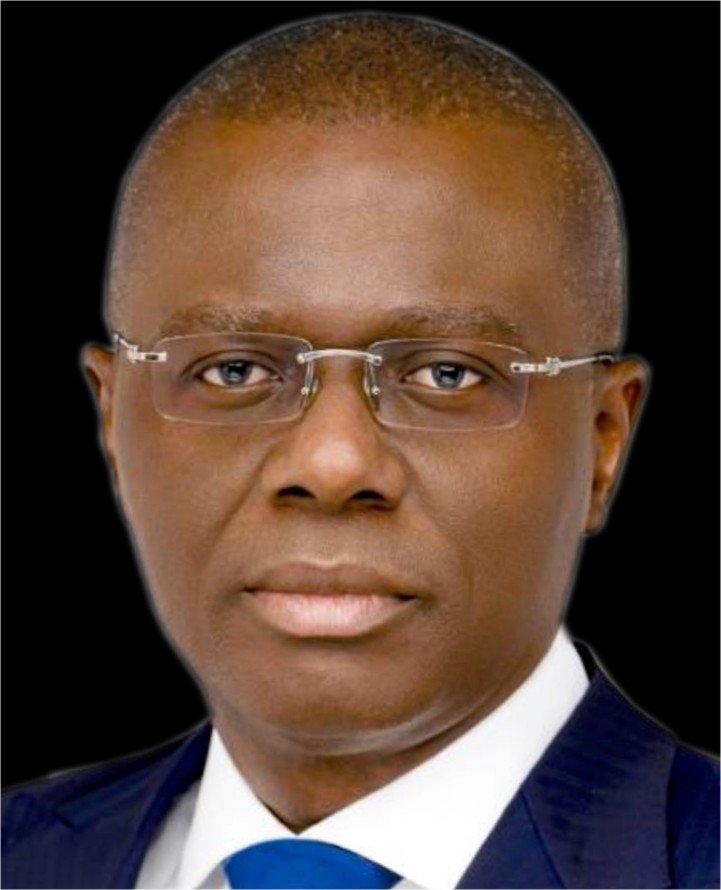 Some of those who don't support Governor Sanwo-Olu's second term feel that his government is not an inclusive one. They also add that the environment is not welcoming for business. They often talk about the Omoonile issue which the government hasn't yet found a solution to. In order to still keep the Lagos Chapter of REDAN intact, some of those who are in support of governor Sanwo-Olu's second term published an Advertorial in support of his bid.
They gave reasons why they support him. The Real Estate Stakeholders in Lagos held a meeting on the 3rd of March and have resolved to support Lagos State Governor, Mr Babajide Sanwo-Olu because of his numerous projects and achievements since he became the governor of Lagos State almost 4 years ago.
According to members of the Lagos Real Estate Stakeholders, the governor has pioneered and executed lots of landmark projects in Lagos and his government has carried out life-changing projects in the Lagos real estate sector. Few amongst them are: Lagos State government is the first state in Nigeria to establish real estate regulatory agency to ensure transactions are moderated, verified, and can be traced. No other state in Nigeria has ever achieved this. Establishment and development of a real estate hub (Idera housing scheme) to provide verifiable access to real estate firms for legal land acquisition.
Provision and expansion of major roads in Lagos, especially in the Lekki/Epe axis of Lagos which has a huge multiplier effect, especially on properties in that corridors. Sanwo-Olu is the first governor to provide a clear road map to land titles from the government from real estate dealers in Lagos, through the release of a verifiable process of land allocation. The governor has also within the last four years organized the real estate summit, an annual event for real estate stakeholders in the industry.
The government has opened up 6 government estates development schemes for land acquisition directly by the residents of Lagos. This is unprecedented in the history of the state. The tip of the ice berg for the performing governor is the public-private sector partnership in housing delivering through LSDPC, his last place of public appointment before he becomes the Governor of Lagos State.
Below are the Real Estate players, who put up the support message for governor Sanwo-Olu's second term bid: Alhaji Bashir Jimoh of Bashmoh homes, Otunba Olumide Osunsina, Chairman of Megamound, Dr. Bamidele Onalaja, founder, Revolutionplus Property, Mr. Olawale Ayilara, Landwey Investment Limited, Dr. Gbadewole Amos Kayode of Crown Luxury Properties, Mr. Mcdonald Ukeeru, Chairman, Come homes & properties limited, Dr. Muibi Kenny, CEO, MKH homes, Dr. Hassan Ismail, CEO, Eyestone Development Limited, Mr. Okusanya Oyebola, CEO, Golden Bricks Realty, Mr. Wole Martins, CEO, Livewell Golden limited, Engr Olawale Popoola, CEO, Highbridge homes, Bar Adeoye Akintoye, CEO, Wisdom Properties, Patrick Oriyomi, CEO, Photizo properties, Dr. Mabel Magbulu, CEO, Eagles Height Properties, Ms. Alaba Aloze, Lasgidi Realtors, Akintola Oladejo, CEO, Prestigious Homes. These are a few people who represent the Real Estate stakeholders in Lagos and they have vowed to use all their resources to help Sanwo-Olu for his second term in office.
For those who don't know, lets quickly tell you that the Real Estate Developments Association of Nigeria (REDAN) is the principal agency and umbrella body of the organizations real estate sector (Private and Public) recognized by the Federation Government of Nigeria and saddled with the responsibility of ensuring availability of affordable Housing for all Nigerians.
The mission of the body is to effectively represent the members to achieve their corporate objectives and to effectively carry on their business as agents of development by ensuring public appreciation of the importance of REDAN and efforts it is making to meet the housing needs of Nigerians. Ensuring balanced national legislative, regulatory and fiscal policy to provide the enabling framework and environment for effective housing delivery.
-ISAAC ABIMBADE
(08155107955)
Send Us News, Gist, more... to citypeopleng@gmail.com | Twitter: @CitypeopleMagz