There is palpable tension in Lagos state right now. Everywhere you go, everyone is talking about the governorship election taking place next Saturday, March 18. Everyone is wondering who will emerge as the Governor of Lagos State. It will be a very close contest. A tight call. It will certainly not be a walk in the park for Governor Sanwo-Olu and the APC. After the shocking result of the presidential election in which the Labour Party beat the APC in it's biggest stronghold, Lagos, everyone has been upbeat about what the outcome of the governorship election would be. It became even more worrisome as there were reports that some sort of alliance was in the works between the Labour Party and the PDP governorship candidates. But, clearly, the alliance, if there was ever any, failed to work. And it was a really good thing for the governor of Lagos State, Babajide Sanwo-Olu, that the alliance failed to work. It would've put him in a very difficult position going into the elections. But as it is now, their inability to form an alliance and remain divided only makes Sanwo-Olu's chances even brighter.  
There was no way an alliance between Gbadebo Vivour-Rhodes of the Labour Party and Jandor of the PDP would've worked. Those who know these two governorship candidates knew it would take a miracle for them to both mutually agree to any sort of alliance. There is no love lost between them. They are not exactly the best of friends. For starters, it will be recalled that Jandor kicked Gbadebo Rhodes-Vivour out of the PDP when he insisted he was not going to pick GRV as running mate and instead chose to run with actress Funke Akindele. It was a bitter pill for Gbadebo to swallow, moreso when one considers the fact Jandor actually met Gbadebo in PDP. Totally devastated by the development, GRV then moved to the LP where he became their beautiful bride. At Labour Party, he didn't run as running mate to anyone, he became the big deal. He got the governorship ticket they didn't even consider him for at PDP. Even the running mate ticket he was begging for, they denied him.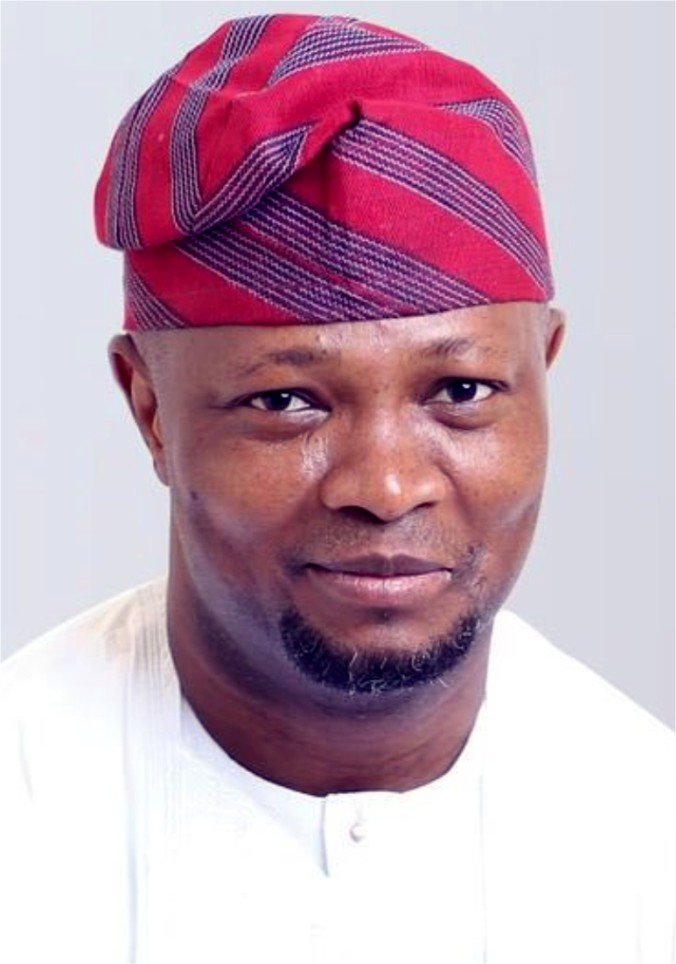 But at LP, after the impressive performance of Labour Party during the presidential election, GRV suddenly became the superstar that the entire Labour Party in Lagos revolved around. His profile shot up and he became the toast of all opposition parties. If he didn't think it was ever possible before that he could become the next Governor of Lagos, now with the Labour Party's presidential election results, he could see that indeed, only the man called Babajide Sanwo-Olu stands between him and the office of the Governor of Lagos State. He can smell it. He can feel it. He can dream it. He has risen to become the number two contender to the throne after the incumbent Governor. Jandor was enjoying that position unchallenged before now, but following the poor showing of the PDP at the presidential election in Lagos, the position fell to GRV. Jandor couldn't make a strong case for the number two contender position anymore. With this background, in the case of a possible alliance, the question everyone asked was, who held the bragging rights? Who would step down for whom? Both of these gentlemen obviously nurse a strong desire to become Governor of Lagos State, so who would step down to become the other's running mate or deputy governor, as the case may be?
Let us put things in proper perspective. From the moment Labour Party pulled the stunt they pulled at the presidential election in Lagos, and with PDP performing so poorly, GRV became the star of the Labour Party. The bragging rights fell right on his laps. In the case of a possible alliance, he didn't need Jandor, on the contrary, Jandor now needed him. He, GRV, had become the cornerstone the builder once rejected. If Jandor would come seeking any form of alliance with him, it would be on his (GRV's) own terms. And if you knew Jandor at all, then you would know the gentleman reeks of arrogance. That is the first thing anyone would notice about him. He carries chips the size of a ball on his shoulders. He is not the type to go groveling before GRV begging to form an alliance. Clearly, they would need an elder whom the two gentlemen hold in high esteem to call both of them to a roundtable. But that couldn't have happened either. They don't have such luxury within the two parties. The one person who could easily have played that role is Chief Bode George, PDP leader in Lagos. But he has been openly bitter with Jandor for refusing to pick GRV whom he preferred to be Jandor's running mate while both were in the PDP. And Bode George never hid his likeness for GRV. It would not look a good proposition for Jandor to sit down at a table where Bode George was mediating between him and GRV. Such meeting could never go well for him, Jandor would think.
It was not surprising to most political pundits who had been following closely the situation in both camps when Jandor went on Channels television and described a possible alliance with GRV as sitting on a keg of gun powder. It was clear he hated the very thought of the idea. He also said that another member of the Labour Party was already in court to challenge the candidacy of GRV as LP's guber candidate. And so, that totally dismissed any possibility of an alliance between both of them. Truth is, they had both become two party candidates with overbloated egos. No one was willing to come down for the other.
Another reason why any kind of alliance could not have worked is the fact both the PDP and Labour Party now have to face a more united APC. After the APC lost Lagos to LP at the presidential election, the party rallied round, galvanised their members who boycotted the presidential election owing to intra party issues and got them to promise that they will come out enmasse this coming Saturday and support the APC. This will make it utterly difficult if not impossible for any form of alliance by GRV and Jandor to work in their favour. Sanwo-Olu's chances just got even brighter
The Tinubu factor also helped APC greatly. The President-elect, Asiwaju Bola Ahmed Tinubu returned back to Lagos about a week ago. He had been away since he won the presidential election. But now he is back to take charge of proceedings and personally navigate the Sanwo-Olu election boat himself. He has called all the embittered leaders of the party together and resolved all existing conflicts within the party. This has made the party stronger.
Governor Sanwo-Olu himself did not go to sleep leaving everything to Jagaban, he engaged Civil Servants and made them to see the need why they all must come out in their numbers to vote for him and not sit back at home on election day like most of them did during the presidential election. They were made to see that a new party, a new government, would not be of benefit to them or to any well meaning Lagosian for that matter. Traditional rulers were also engaged by the government. They were mandated to reach out to their people and motivate them to go out and vote APC.
The youths too have been tasked to make their own contributions towards the eventual victory of Governor Babajide Sanwo-Olu. They have resolved to put their Obidient craze aside, largely because Peter Obi is not the one on the ballot. They have agreed to return their allegiance to their kinsman, Babajide Sanwo-Olu. But this could not have been possible without the concerted efforts made by leaders of the APC and the parents of the young Yoruba youth. They have been speaking to the youths and have made them realise the folly in allowing another party, with an inexperienced candidate become the Governor of Lagos State. Most importantly, they drummed into their ears the dangers of allowing a Chinedu from Labour Party become governor of Lagos state. With the Igbos already making such reckless statements such as 'Lagos is no man's land, we want to take over Lagos, Igbos own Lagos,' on social media, many of the teeming Yoruba youths who had been carried away by the Obidient movement frenzy realised they owed it to their elders, their parents, to get it right this time. And they will do so by coming out in large numbers to vote massively for Governor Babajide Sanwo-Olu. There was no bigger alliance than that. No other alliance from GRV and Jandor could've matched the collective resolve of the legion of Yoruba youths scattered all over Lagos to reclaim Lagos, their ancestral land, by ensuring they vote for the governor that cares for Lagosians, and everybody living in Lagos, regardless of your religion and the language you speak.
– WALE LAWAL
(08037209290)
Send Us News, Gist, more... to citypeopleng@gmail.com | Twitter: @CitypeopleMagz