If there is any such thing as the country with the highest number of pastors and different shades of men of God, then that country has to be Nigeria. No country in the world can boast of our figures, they run into several thousands. Every day, the land is replete with an overflow of men who have chosen to dedicate the rest of their lives working in God's own vineyard, to propagate the gospel and recruit more souls for God's kingdom.
Now, whether all of these men were genuinely called by God is another story altogether. But what I do know is that in all of my journalistic career spanning over two and half decades so far, I have covered and written about the activities of some of Nigeria's most revered men of God, but none of them, I must openly concede, has intrigued me as the enigmatic prophet called Primate Ayodele Elijah, the founder and leader of INRI Evangelical Spiritual Church.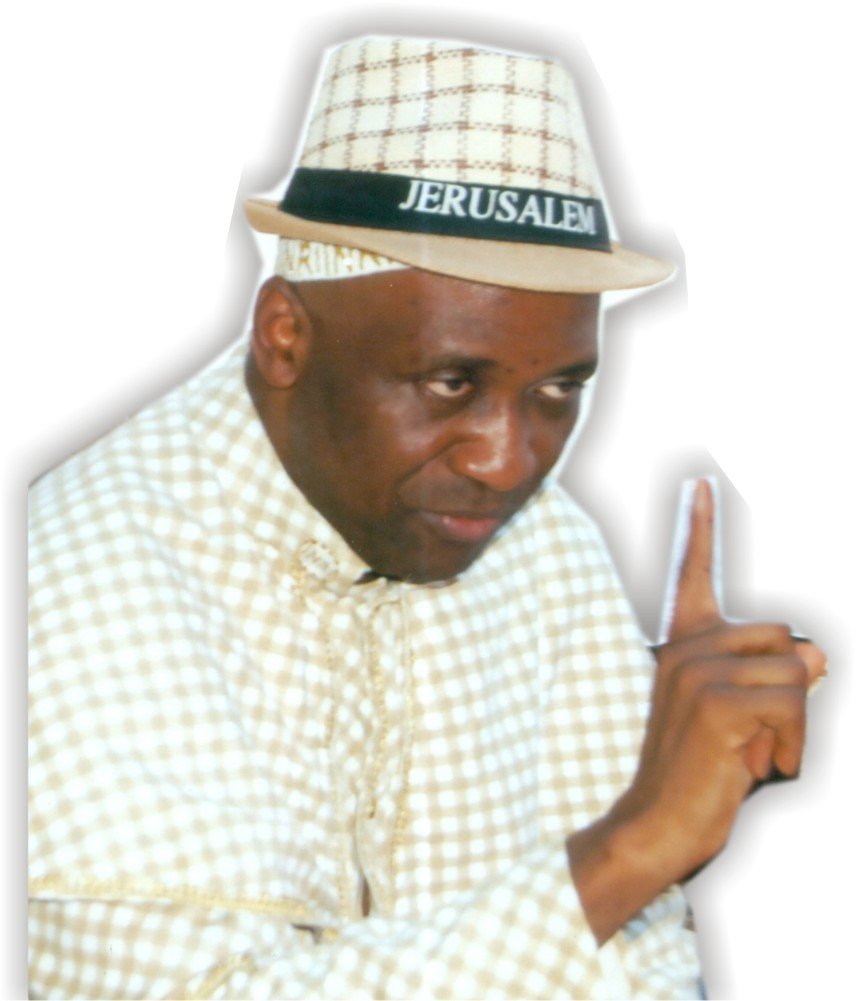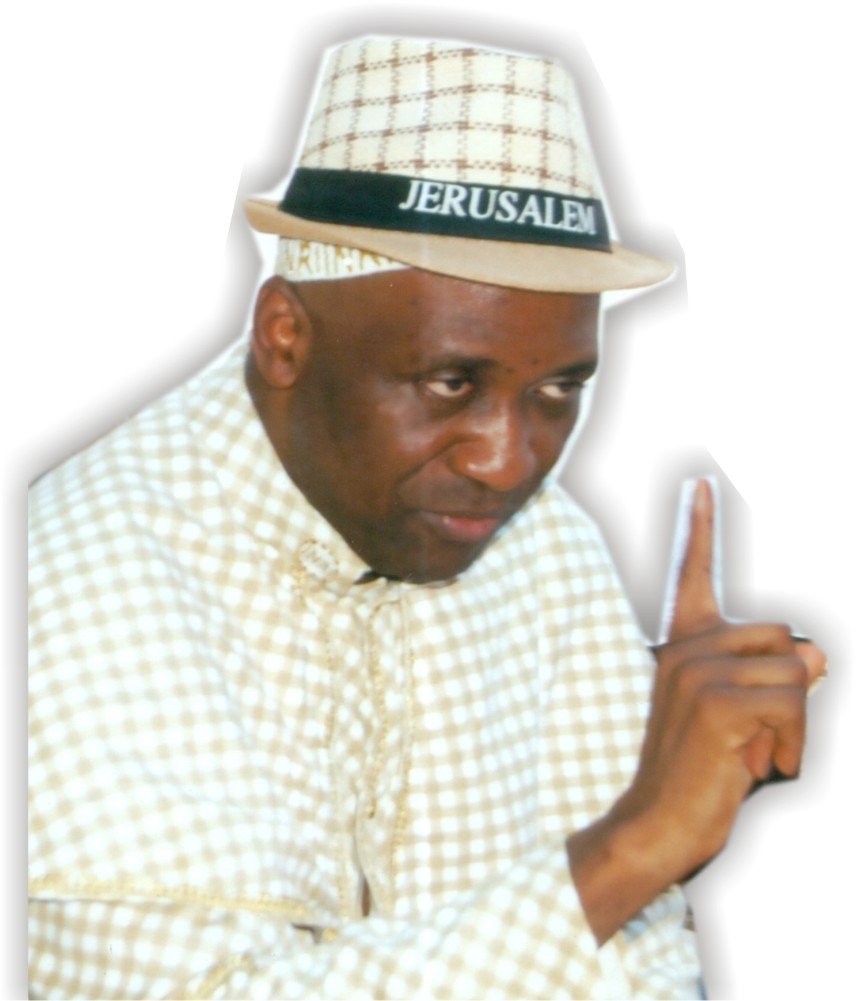 Some three decades or there about ago, the country had prophets who claimed they could see tomorrow. If truth be told, they didn't just make these claims, they backed them up with astonishing prophecies that came to pass right before our very eyes. The likes of late Godspower Oyewale and Baba Ositelu were two personalities that fascinated me the most. Back in the day, when these men spoke, the entire nation stood still for a moment. Because their prophecies, more often than not, were ground breaking. Yet I doubt, if any of these two great men and their contemporaries had the honour of accomplishing about 10,000 fulfilled prophecies to their names in their lifetime. And that is the milestone the intensely spiritual primate Ayodele has reached. He has to his name today a published compendium of over10,000 incredible prophecies that have come to pass, the only prophet in the whole of the African continent to achieve this feat and publish a book to that effect.
Let us say it the way it is. The man is simply a phenomenon. He is spiritually grounded and clearly knows what he's talking about when he speaks. Gone are those days when people believed a prophet should not be respected in his own land. Over the last two decades, Primate Ayodele has shown that he is by far the most consistent and audacious prophet in the country as we speak. Indeed, the man no longer waits to be recognized in his own land, his outstanding works have taken him far beyond the shores of this country. He has become a distinguished prophet, an international figure, whose counsel members of the international community and top government functionaries from around the world now seek.
Often times, Primate Ayodele doesn't just release prophecies, where we need to pray fervently to avert imminent tragedies, he tells the people. And if there's anything we must do to make a particularly favourable prophecy come true, he would also advise as to how to go about it. A case that comes to mind right now is the prophecy that former Senate president, Bukola Saraki, would emerge president in 2019. This particular prophecy was taken out of context by mischief makers and twisted to suit their diabolic purposes. I was present at the media briefing where the prophet released this shocking prophecy. Naturally, everyone was stunned when he declared that Bukola Saraki could emerge Nigeria's next president in 2015 because the two contenders at the time were clearly former vice president Abubakar Atiku and Muhammadu Buhari. The PDP presidential primaries had not even been held then. And these were the exact words of Primate Ayodele at the media briefing: "If the PDP is serious about winning the presidential elections, they should give the presidential ticket to Bukola Saraki, and not Atiku. From what God has shown me, Atiku can never defeat Buhari, no matter how hard PDP tries. Saraki is the one God has shown me has the aura to defeat Buhari. He will defeat Buhari hands down. But they have to give him the ticket first, if they don't give him the ticket there is nothing he can do. Buhari will beat Atiku hands down," And of course, the rest is now history. We all know what happened afterwards. The PDP presidential ticket was not given to Bukola Saraki, it was given to Atiku and Buhari strolled back into Aso Rock.
But mischief makers never give the full details of this prophecy whenever they make any of their futile and often unsuccessful attempts to rubbish the name of this phenomenal man of God who has earned the respect of world leaders within and outside the African continent.
Very recently, the spokesperson to the president, Mr. Femi Adesina, also attempted to launch a campaign of calumny against Primate Ayodele. Surprisingly, his feeble attempts, despite the 'presidential might' at his disposal, didn't go beyond the gates of Aso Rock. People barely paid attention to him. And it's not just because he was speaking largely for a president that has become a hard sell to Nigerians, but also because the legion of Nigerians who have followed the works and prophecies of the prophet know exactly what he said and what he didn't say.
One of the things many don't know about this outstanding prophet of God is the fact that he will never speak unless God has spoken to him. He is never pressured to speak on controversial issues in the country. If you ask him, he will tell you "God had not spoken to me about that matter yet. When God speaks to me, I will tell you."
Many are still stunned by the accuracy of the primate's prophecy on the last US presidential elections. Not only did the primate foretell that former president Donald Trump will lose the elections, several months before the election took place, he also foretold that president Joe Biden would pick Kamala Harris as deputy and it came to pass. All of his prophecies on other African leaders have come to pass. The ones he prophesied would win their elections have won while those he said would have serious challenges are already facing those challenges. Early this year, when no one was even thinking about Shekarau, Primate Ayodele revealed that the dreaded Boko Haram leader would be killed and few months after, the entire country celebrated the death of Shekarau. The military plane crash that killed some of Nigeria's top military men few months ago and the gas explosions that rocked some parts of the country not so long ago were all foretold by primate Ayodele many months ago. This is why his annual book 'Warnings To The Nations' has continued to grow popular. Everyone looks forward to the prophecies contained in it. Many of these prophecies have been extremely ground breaking. They have become the benchmark that every prophet who claims to see tomorrow desires to attain.
Primate Ayodele is certainly not the kind of prophet anyone can attempt to ridicule. You can ignore him if you do not like him personally. But you cannot dismiss his works neither can you ridicule his prophecies. The records are there for all to see. His documented prophecies are there in his books 'Warning To The Nations,' You can also go on the internet and cross-check these prophecies and their fulfillment ratio. It is astonishing what this man has achieved. Little wonder why he has become friends with many top African leaders and several European and American top government functionaries who have been impressed by the accuracy and veracity of his prophecies.
It is understandable that some of the so called elites, politicians and power brokers in Nigeria are wary of Primate Ayodele. And the reason is simple, whatever prophecy Primate Ayodele declares about you will surely come to pass. And he is fearless. He is audacious. He is tenacious. And he's no hypocrite, he will say it to you as it is without giving a hoot whose ox is gored. He is not ready to massage your ego. If you are a leader and the Lord says you shall pay for your sins against the people, Primate will tell you exactly as the holy spirit has led him, no matter how highly placed you are. It is only when a man is sure of himself and confident of his works that he can dare to look at the powers that be in the eye.
Whether some will admit it or not, truth remains that Primate Ayodele has made a massive name for himself. He has emerged the most popular prophet in the country. Power brokers, political leaders and aspirants all seek for his counsel and ask for direction and guidance. He has sat down with some of the most prominent personalities in this country to seek God's face and guidance on their behalf. Yet, Primate Ayodele remains humble through it all. He does not make noise about his network of powerful individuals, he is more concerned with that which God has sent him to do. And that includes giving endlessly to the needy around him. This is another passion of this revered man of God many don't know about. That is a story for another day. People will be amazed at the degree with which this kind and unassuming gentleman has touched lives.
Regardless of what some may think, Primate Ayodele's outstanding qualities and accomplishments as a man with a powerful prophetic ministry are there for all to see. He's legacies, certainly will outlive him. Can anyone rubbish these legacies? I doubt it. Nobody can rubbish that which has been rooted deeply in the divine foundation of the Almighty. Primate Ayodele will go down as one of Nigeria's most consistent and accomplished prophets and nobody can take that away from him.
Below Are A Few Of His Recent Astonishing But Fulfilled Prophecies:
In the Guardian August 4, 2013 he said Jonathan will not win the 2015 election and today the rest is history, we all know who won that election. That election was won by President Muhammadu Buhari.
In the Guardian January 6, 2019 Ayodele's prophecy about the victory of PDP in Oyo State came to pass
In the Guardian January 6, 2019 he declared APC as the winner in Kaduna election
During the Press conference on 23rd December, 2017 in Tribune, he prophesied that Trump will not get a second term.
He foretold the Kaduna Election saying PDP will find it hard to retain Kaduna in Daily Independent on the 3rd of January, 2015
3rd of January, 2015, Daily Independent published Ayodele's prophecy which said that PDP will spring surprises and shock APC in Lagos state. In the end, six (6) PDP candidates won various seats in the Lagos state house of Assembly.
October 1st, 2014, Ayodele warned Tambuwal not to go for the presidential ticket because he will lose but he will become the governor of his state
Prestige News January, 2018 published that Ayodele said if there is no right candidate, Buhari will have his second term conveniently
Prestige News January, 2018 published that Ayodele was the prophet who specifically mentioned the name of APC candidates who can win in Ekiti State election
Prestige News January, 2018 published that Ayodele prophesied the outcome of Osun, Ondo and Ekiti state election
Prestige News January, 2018 published that Ayodele was the first prophet to say 'I do not see vacancy in Aso rock in 2019, except PDP picks the right candidate.'
WTN (Warnings To The Nation) 2020/2021 EDITION, pg 146- He prophesied that there will be flood in Germany
During a Press conference on 23rd December, 2017 in Prestige news, Ayodele also prophesied about the release of Dasuki.
In a Press conference held on 23rd December, 2017, Prestige news published that Ayodele revealed that Nnamdi Kalu's whereabouts will be located.
WTN 2017/2018 EDITION, pg 3- Ayodele prophesied about the shooting and killing in the Villa. He said let us pray to rebuke death and shooting in the Villa.
WTN 2020/2021 EDITION, pg 146- He warned that we should pray against unnecessary protest against this government.
WTN 2019/2020 EDITION, pg 193- Ayodele warned long before the emergence of Covid 19 pandemic that he foresaw the outbreak of a disease that will be of epidemic status which will trouble the world leaders.
WTN 2021/2022 LATEST EDITION, pg 225- Ayodele didn't just mention the party that will win, he also mentioned the name Pedro Castillo as the candidate who will win the Peru election since March this year. He mentions people's name not only in Nigeria but outside Nigeria.
WTN 2021/2022 LATEST EDITION, pg- 226- Ayodele foresaw that if the corruption charges against Jacob Zuma are not properly handled by the courts, it will lead to protests and destruction of lives and properties.
WTN 2018/2019 EDITION, pg 131- Ayodele foresaw a political gang up against Ambode's position for a second term
WTN 2021/2022 LATEST EDITION, pg 208- He foresaw that the interim president will be attacked in Mali.
In Vanguard July 7, 2021- Ayodele is the only prophet who prophesied that in Euro 2020, if England fails to win the match within 80 minutes and the match stretches into penalty shootout, Italy will carry the day.
Ayodele also said very clearly and confidently that Joe bidden will defeat Trump
Ayodele specifically mentioned Kamala Harris to be chosen as Joe Biden's Vice President published by City people Nov 9, 2020.
Ayodele warned some Africa Presidents to be careful of insecurities. What happened in Mali and Madagascar confirms the fulfilment of the prophecy that was made public since April in Opera news.
In his book of prophecy, Ayodele warned Afghanistan of Taraban's threat.
He also warned the Burundi President Pierre Nkurunziza of his life. Opera news
He prophesied that Côte'd 'Ivoire President Alassane Quattara will go for third term. Opera new March 3rd confirms it.
Ayodele's prophesy on the outcome of election in Ghana, he said Nana Akufo Addo will win again. It's in September, 2020 on Opera news.
In Vanguard July 7, 2021- He is the same prophet who prophesied that Copa America final would be won by Argentina, if they can score before the 75th minute.
For the Euro 2020 final, Ayodele prophesied that if England can score and win the match under 80 minutes, they will lift the trophy but if they allow the game to go into penalty shoot outs, then Italy will win.
WALE LAWAL (08037209290)
Send Us News, Gist, more... to citypeopleng@gmail.com | Twitter: @CitypeopleMagz