She's a very beautiful, exceptionally brilliant, highly educated, very confident and accomplished woman. Dr. Nneka Obianma Onya is a popular medical doctor in Port Harcourt. She is the Chief Consultant Family Physician at the University of Port Harcourt Teaching Hospital. She is also very stylish. Infact for many years running. She has been one of the best dressed ladies in Port Harcourt, if not Rivers State.
The big news is that she clocked 50 a few days ago and below is her story. She is a first class brain who is a great combination of Beauty and Brains. Many don't know she was born in Moscow, Rosie 50 years ago, to the family of the late Dr. Herbert Ozokwo (MD, PHD) and the late Dr. (Mrs) Deborah Ozokwo (First Class Hons, PHD) She had her formal education partly in Russia, Zambia and Nigeria and had-on-several occasions been the recipient of awards of Excellence from her secondary school days even up till now. She graduated Top 10% of her class from the prestigious University of Nigeria and later got married to her heartthrob, Dr. Reason Onya (PhD) who is currently the immediate past Rivers State commissioner for Urban Development and Planning, he is a political economist and entrepreneur.
She went on to specialize in Family Medicine and became the first in the department of Family Medicine, UPTH to pass all her exams at first attempt. In April 2008, she became a Consultant Family Physician and by May 2014, she became the youngest and first female Head of Family Medicine Department, UPTH. During her tenure, she spearheaded several positive restructuring processes that has spurred, the growth of the department in a positive direction and further ensured the visibility of the department in the hospital community.
She became the First Chairman of the Rivers State SOFPON Zone and was inundated with the herculean task of building the association from scratch at the zonal level and increasing it's visibility to the general public. The WONCA World Family Doctor Day (WFDD) celebrations held in collaboration with Association of General and Private Practitioners of Nigeria (AGPMAN), were well organized organized with the support of members of the EXCO especially that of the indefatigable SOFPON Rivers Zonal Secretary, Dr. Edward Ikpae (the current SOFPON Rivers State Zonal Chairman).
Family Medicine as a speciality witnessed a ray of hope in the protracted struggle to establish an Academic Department of Family Medicine in UPTH, as the proposal she drafted in her capacity as HOD, was able to scale through the Faculty of Clinical Sciences, the College of Health Sciences (CHS) and the Senate Committee for Academic Policies and Programmes (SCAPP). It was during her tenure as SOFPON Chairman, that the quest to commence undergraduate Family/Medicine was actualized in the Rivers State University class that was facilitated by the efforts of her beloved husband, Dr. Reason Onya who was at the time an influential member of the Rivers State University Governing Council.
She is currently the Deputy Chairman Medicine Advisory Committee (DCWAC) in charge of SERVICOM and NHS in UPTH, appointed by the progressive and visionary new Chief Medical Director, Professor Henry Ugboma. So far, she has made landmark achievements such as building a viable SERVICOM Unit, a CENTRAL LABORATION SAMPLE COLLECTION UNIT, Introduction of STANDARD OPERATNG PROCEDURES (SOPs) and SERVICOM Service Charter, both of which were unprecedented not only in UPTH but almost at the federal health institutions.
She has been a Trainer (of residents) and has published quite a few scientific articles in republic local and international journals. She has attended various local and international conferences (including WONCA, ACLM & WACP) at which she had made both and poster presentations.
She is a caring wife and dutiful mother of 4 beautiful children. When she's not practicing or teaching medicine, she designs fashionable outfits via her position as the sole Creative Director of a viable fashion designing outfit she named NNEKA's TOGG. Recently, she spoke to City People magazine Publisher, SEYE KEHINDE about her life & style. Be are excerpts
How were you able to effectively balance all your roles, as a Medical Doctor, fashionista and wife?
It is all about prioritising and multi-tasking, making out time for those things you hold important. It is about juggling things together. That is how I do it. The fact that I am doing my medical stuff doesn't mean, I won't think about the next style I am going to wear. How I am going to create it. My husband is always like oh my wife is like crazy (laughs!)
But honestly, that is how I am, I am not a stereotype. A lot of people have tried to put me that way but it didn't work. Many wonder how, this kind of person who looks this way, should be brainless, but honestly, you can't put me in a box. I try to excel in everything I do. The fact that I try to dress well doesn't mean that I don't know what I am supposed to know. I even know it more than people who don't make any effort to look good.
So, I always try to encourage young upcoming women to make sure they are always looking good. It doesn't remove the fact that they have knowledge, looking good is good business and they should make effort to look good always and feel good and I think that is how life is.
Many believe doctors don't have the time to dress well, so how come you are different?
Yes, that is the point and I am changing the narrative, I am one of the pioneers whom lots of the younger ones look up to. I give them hope, I hope I am not blowing my trumpet, but I just have to state the fact as they are, because lots of the younger ones are looking-up to me and they are always like oh! So, medicine can be practised without you looking dry. So you look great, have your fun and still be a good doctor, it encourages a lot of women.
So, I have a good number of followership. They see me as their role model and you are indeed part of that success story.
How did you choose and develop your career?
To be honest, I never planned reading medicine, I was supposed to be an Artist. My daughter, and son are both artists, they took the talents from me. I am a world medalist in Fine Arts two times. When I was in secondary school, I was always snatching away all the prizes, during the prize giving day, I will emerge winner for English, Mathematics and all others, I was just brilliant, so the teacher came to my parents, my dad was a medical doctor, but he is late now. So they were like she must read Medicine. Don't let her waste her brains. So, everybody was on my neck to read medicine. When I said I wanted Fine Art, they said no, so that was how I got Jamb, did the necessary exams, so I eventually read medicine. After my first degree I still went back and did speciality on Family Physician, through the Residency programme and right now, I have been a Consultant for 12 years. I train Residence, I examine residence, I am now among the top Management of Port Harcourt Teaching Hospital. So, I have not had any regrets, I now understand why they wanted me to become a doctor. At times, I will just sit and think if I could have done better with or without medicine, maybe not. It is better to go for a profession that can give you assurance of where you can get your next meal from, no matter what. With medicine, you can feed and have a roof over your head. You also know that at a point I had my own fashion outfit, so that is part of the fulfilment of my personal. Like I said before I am an artiste so now, that I have fulfilled the desire of everybody, I was wondering how I could express my love for arts. So, I started drawing designs, it became a hit I remember you did the first fashion show in my honour in Port Harcourt, it was a hit, it was great, at a point, I had to slow down things because of security issues in Port Harcourt so everybody won't be coming to my house, so I was just opened to some selected people.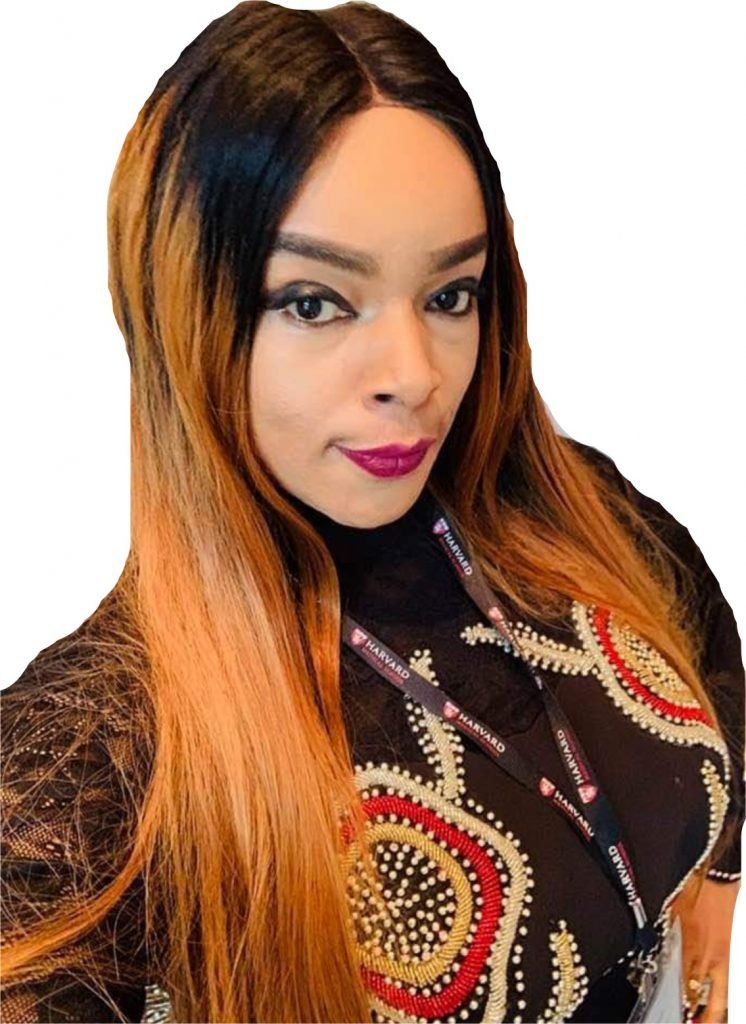 What kind of person is Dr. Nneka Obianma?
I have so many parts, as a doctor, as a mum, as a wife, as an artist, as a creative director. At a point, I became a Publisher of a magazine, but I had too much on my plate, so I had to let it go. I am this kind of person who feels fulfilled when I give back to the society, I am not satisfied just waking up every morning and going to work, I feel I have much more in me to offer than all that, I believe in impacting positively on other people, especially the upcoming people who look up to me, it has also rubbed off on my kids. Success is defined differently from what it actually is. Our value has changed, a lot needs to be changed and I am this person that strongly believes you could have it all with God on your side. You could be the best of what you want. No limitation, regardless of your sex or status, as long as you have God by your side, in as much as you do the right thing at the right time, that is my own philosphy of life. When I see people criticise me, they only ginger me to work harder and achieve more, I believe strongly in God and myself.
What is your fashion secret? You have remained very stylish for years?
Thank God for everything, I have always been myself. I follow my dream and God has blessed me with a very supportive husband and God has always been faithful. My husband keeps telling me that I am not aging at all and even me, I don't really understand what is going on.
What is the secret?
Honestly, the secret is Being Happy. When you are happy and you have a very supportive spouse and God is by your side and you are content with everything you have, you have made peace with your past, happy with your present and hopeful that the future is going to be fine, that is just basically my way of life, I am a happy person.
How did you develop love for dressing well?
It has to do with my upbringing, I grew up seeing my mum all glammed up. She was a first class brain. She got Division One in high school's first class honours in University, in Russia. She had her Ph.D and with all these, it didn't stop her from looking great. So, I grew up seeing all that, so I told myself if she could do it, then I can do it, for, she is my role model and she was very beautiful, very brilliant and extremely fashionable.
How do you decide on what to wear on a daily basis?
I have quite a lot of clothes. So, what I do once in a month is, I arrange my clothes out and put them together, and I will be like Monday, I will be wearing Blue, matching blue bag and all that, or maybe I would just say, for this week, I would be using this blue bag. So, I will arrange everything that will match it for the week. Whenever a concept catches my fancy, I match make a lot and they always turn out very beautiful. You don't necessary shop for everything. So it is all about being creative, not going with what everybody is wearing, daring to be different and being a pacesetter, I have always been a pacesetter and you have always projected me, and I am always grateful for that. I have been like that long before coming on board. So when you noticed me, I was like oh! You just noticed it. It's always interesting and I am never too afraid to try things out. I can get away with anything I decide to wear. People would be like oh! If she is the one wearing it, it is okay. And moreover, when they know you are brilliant and you have enough information, people let you have your way. But if you don't have brains, I keep telling women, if you know you are not very sound, don't go around doing this fashion thing because people will ridicule you. One day I put up a writeup on What A style Queen really is? Because people just keep up putting all manner of things on and tag themselves Style Queens, they feel it is all about dressing, no. The truth remains that real guys get attracted to women who are intelligent. Even fellow women respect intelligent women. If you feel it is all about looks, no brains you've missed it. So it's important for people to develop themselves and once you do that, like getting a trade, a skill, get education, become a better version of yourself, then live a healthy lifestyle, it improves on who you are, don't compete with me because I am not competing with anybody, compete with yourself, aim to be better than yourself, that is what I tell younger women, not to just copy people's styles, it doesn't make sense.
Do you create everything you wear and do you still operate your fashion place?
I still have a skeletal service for a selected people, I also patronise a few people, I design and tell them how I want it done. So, they only sew, in my business, I am the creative designer. They only do things the way I design it, so I am still the brain behind everything that is made for me.
How do you decide on when to wear corporate or native outfits?
I am a very creative person, so I just wear things that suit my mood, I don't have a time table for that.
How did you develop your strong self confidence?
I think that is from my early stage in life watching my mum, how she conducted her life and how she relate to people, she has a strong personality, very brilliant. So I realised it was important to follow her footsteps, I don't feel anybody can intimidate me with what I have been able to achieve in my career, you know that feelings when you know you know your onion, you look great, and you can be anybody. The fact that someone is a president is by chance, that doesn't mean he or she is more qualified than you. So, that is what informs my behaviour and boosts my confidence. The fact that I know I have a lot to offer and if given the opportunity I would make an impact on the society much more.
How do you source your fabrics?
Anything I see around me that catches my fancy, I go for it, I will even start imaging what I would achieve with it, and the fact that I have travelled far and wide and watched models, so I have formed in my mind what I want to be seen wearing and because I am a Queen anyways (laughs!) So, I will be like what would a queen wear? When I get a fabric, I could make it long or short, combine it with things and it doesn't really matter how cheap or expensive it is. What matters is what I can achieve with it and make it look gorgeous. A lot of people believe it has to be expensive before it can look good on people, no, that is not true. Mostly, you will realise someone wearing a cheap fabric could look more beautiful for me than for the other person wearing all the millions. It is about how you wear it. Your accessories and your swag.
I am always of the opinion that ladies should create their own styles. They should be original and don't copy, I visualise myself as a queen, so I live my life in that line. Some people would say oh, you don't wear corporate? I don't go naked either. This is my own fashion statement and this is how I express myself. You want me to wear suit in this hot weather, when I can wear something else that define who I am really and feel comfortable in. So, what really informs how I dress is how I feel like appearing at any point in time, I can decide to go and pepper dem, and I go all the way to do that and let people hug transformer.
Do you have any beauty routine, more especiallyy for your skin?
I have a great routine, I use lots of oil, I soak myself in oil, essential oil, that is what I do basically, I use clarins cream too, I guess it is not just the cream too, I am blessed with a gene that keeps me looking younger than my age I practise healthy lifestyle and I am always happy, you could be doing all these things. I just said but if you are not happy, you will age and be looking very old, so, happiness is the bedrock of everything. There some people who don't like seeing people happy. So when they see people like us happy, they go crazy, I detest sadness. It is not in my dictionary, I don't want to be sad, it doesn't mean I don't have challenges or issues, but I choose to be happy and it has worked for me through the years I might not be the richest person in the world, but I am happy, when I look back at my journey, I am always grateful to God, so gratitude and happiness matter a lot in life.
Send Us News, Gist, more... to citypeopleng@gmail.com | Twitter: @CitypeopleMagz